Conservation
Seal Island Cam
Seal Island Cam Provides Unprecedented Views of Gray Seal Pups, Bald Eagles and Winter Birds
The Gray Seal Pupping Cam is back, providing amazing views of seal pups, Bald Eagles and winter birds
The Seal Island puffins are now at sea, perhaps in the vicinity of Bermuda, but Seal Island remains a very busy place, as revealed by the latest collaborative wildlife cam provided by Explore.org and Project Puffin.
Gray seals have used remote Seal Island National Wildlife Refuge as a "pupping site" at least since the year 2000. Since then, the gray seal colony has grown to the second largest gray seal pupping location in North America. Now scientists and wildlife enthusiasts can VIEW this remarkable event using the convenience of a mobile phone, tablet, or computer.
Produced by explore.org, a philanthropic media organization and division of the Annenberg Foundation, the Seal Pupping Cam will broadcast live HD footage from 19 miles off the coast of Maine, during which time an estimated 500 or more young pups will be born. In addition to watching seals, viewers can also observe Bald Eagles, which gather on the island to scavenge on seal placenta and dead seal pups. Sometimes more than a dozen eagles will gather around a meal.
Sharp-eyed birders are also finding unusual winter seabirds at the island such as Iceland Gull, Glaucous-winged Gull, Snow Buntings, and Ravens. The winter of 2014-2015 is already notable for a major 'invasion' of magnificent Snowy Owls. Cam viewers are encouraged to help watch for the great northern white owls and to report their sightings of all birds and wildlife in the comments section on the camera page. The cam also provides a great opportunity for weather watchers, as the remote location experiences extreme storms and magnificent ocean views.
Seal Cam helps scientists with studies of seal populations while building appreciation for seals
Observing the gray seal populations can be costly and logistically challenging, says NOAA scientist and gray seal expert Dr. Stephanie Wood. "This camera will help us to do the impossible – observe the gray seal pupping process in nature, without interruption, around the clock, over a 30-day period of time, without so much as getting chilly," said Wood. "It will also open the door to people around the world who want to watch real life details of nature in remote places." Wood, along with other marine biologists, will use the live cams as a backdrop for live discussions with students and wildlife fans on explore.org/seals, in addition to utilizing Twitter and Facebook live chats.
Mother seals remain onshore with their pups for approximately three weeks after the birth. Pups are then abandoned and remain onshore to shed their lanugo (white fur) until eventually entering the water and learning to catch prey on their own. Even during this time, the huge males are sometimes in the colony, mating with the females.
Please Note: Because of the short day length in Maine, the camera is live between 8:00am and 4:30pm EST. Highlights of the cam will be shown at other times.
With a year-round residency, female gray seals give birth to one pup per year during the winter months between late December and early January. A pup's weight at birth can range from 24 to 44 pounds. A pup can gain more than four pounds per day until abruptly weaned. Males are also present on the pupping sites and wait for receptive females to breed with on their way to the water. See a special highlight footage of a gray seal birth at Seal Island!
Archaeological records demonstrate that gray seals were once distributed along the northeast U.S. coast, although they were scarce for most of the 20th century due to hunting and bounty systems – some of which lasted into the 1960s.
The Seal Pupping Cam is the latest Pearls of the Planet endeavor by explore.org, which was created to help people fall in love with the world again, and to help people connect with nature through innovative technologies and real-time, commercial free, web video programming. Seal Island National Wildlife Refuge is a 65-acre sanctuary managed by the Maine Coastal Islands National Wildlife Refuge and the Audubon Seabird Restoration Program (Project Puffin), which operates a summer field station there. The program has successfully restored Maine's largest colonies of Atlantic Puffins and Common and Arctic Terns.
Seal Island's puffin cam and tern cam will return in May after the birds settle in from their winter migrations. See highlights of the puffin ledge (social scene) cam, and puffin nesting burrow cam.
About Explore.org
Explore.org is a multimedia organization that documents visionary leaders from around the world who have devoted their lives to extraordinary causes. Both inspirational and educational, explore.org creates a portal into the soul of humanity by championing the selfless acts of others.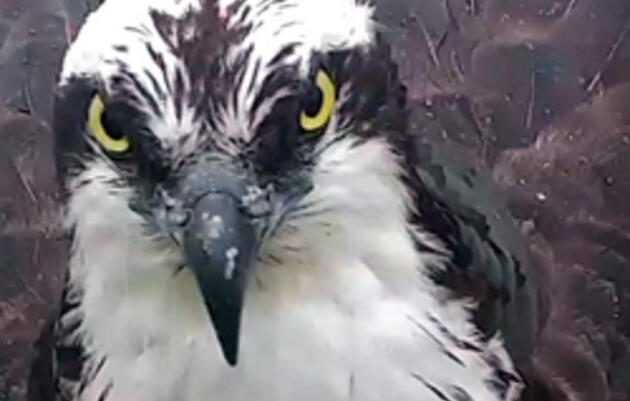 Conservation
Watch Maine coast seabirds and osprey build nests and raise their young!
Learn about birds and take action
Adopt-A-Puffin
Adopt now and receive: A Certificate of Adoption, A biography of "your" puffin, and The book How We Brought Puffins Back To Egg Rock by Stephen Kress.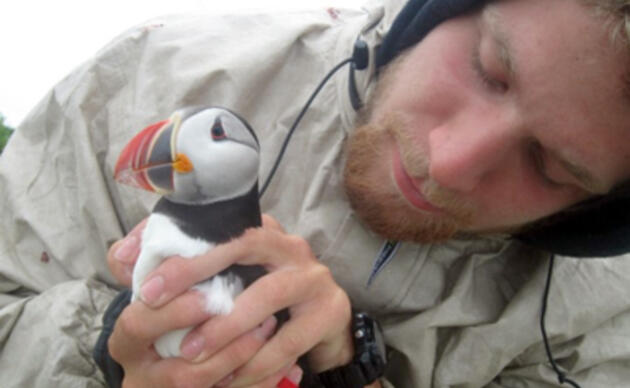 Visitor Center
The Project Puffin Visitor Center (PPVC) is located at 311 Main Street in downtown Rockland, Maine. The center opened its doors officially on July 1, 2006.