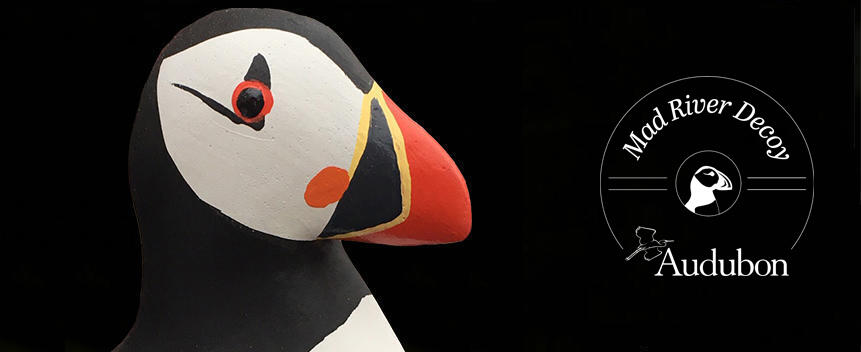 Tell Us About Your Project:
You can fill out an online survey about your project via the Seabird Restoration Database Survey web site.
More information on the Seabird Restoration Database project is available on the Global Seabird Restoration Database web site, including a map of all currently cataloged projects. The full database is planned for completion in 2021, and will be made available as soon as possible.
Locations where Mad River Decoys by Audubon (2017-present) and Murremaid Music Boxes (1996-present) have been deployed can be seen below!

Pricing and How to Order:
Decoy pricing is available upon request - please see available species information below. Please email decoy@audubon.org or call 207-596-5566.
Discounted rates may be applied for bulk orders. Orders are accepted year-round processed in the sequence in which they are received. Please note: Our production season runs from December through March. Occasionally we have a limited number of completed decoys in stock that are available for sale.
Shipping and Payment:
Shipping, handling, and insurance are additional and vary with the size of the order and distance to be shipped. Continental USA orders are shipped via UPS. International orders may be shipped via UPS, FedEx, DHL, or USPS, depending on the location and rates.
We accept checks, international bank transfers, and all major credit cards. Payments are due within 30 days of invoicing.
Shipping Address:
Audubon Seabird Institute
12 Audubon Road
Bremen, ME 04551

Billing Address:
311 Main Street
Rockland, ME 04841
Products (Available Decoy Species):
Choose from the 33 species below, or ask us about your species of interest!
Laysan Albatross
Phoebastria immutabilis

Photo: Mad River Decoy

Short-tailed Albatross
Phoebastria albatrus

Photo: Mad River Decoy

Brandt's Cormorant
Phalacrocorax penicillatus

Double-crested Cormorant
Phalacrocorax auritus

Australasian Gannet
Morus serrator

Photo: Mad River Decoy

Northern Gannet
Morus bassanus

Masked Booby
Sula dactylatra

Photo: Mad River Decoy

Kentish Plover
Charadrius alexandrinus

Photo: Mad River Decoy

Piping Plover
Charadrius melodus

Photo: Mad River Decoy

Snowy Plover
Charadrius nivosus

American Oystercatcher
Haematopus palliatus


Black Oystercatcher
Haematopus bachmani

Photo: Mad River Decoy

Whimbrel
Numenius phaeopus

Upland Sandpiper
Bartramia longicauda

Photo: Mad River Decoy

Heerman's Gull
Larus heermanni

Arctic Tern
Sterna paradisaea

Photo: Mad River Decoy

Black Tern
Chlidonias niger

Caspian Tern
Hydroprogne caspia

Chinese Crested Tern
Thalasseus bernsteini

Common Tern
Sterna hirundo

Elegant Tern
Thalasseus elegans

Photo: Mad River Decoy

Forster's Tern
Sterna forsteri

Gull-billed Tern
Gelochelidon nilotica

Least Tern
Sternula antillarum

Photo: Mad River Decoy

Roseate Tern
Sterna dougallii

Photo: Mad River Decoy

Royal Tern
Thalasseus maximus

Photo: Mad River Decoy

Sooty Tern
Onychoprion fuscatus

Photo: Mad River Decoy

Black Skimmer
Rynchops niger

Atlantic Puffin
Fratercula arctica

Photo: Mad River Decoy

Crested Auklet
Aethia cristatella

Common Murre
Uria aalge

Pigeon Guillemot
Cepphus columba

Photo: Mad River Decoy

Razorbill
Alca torda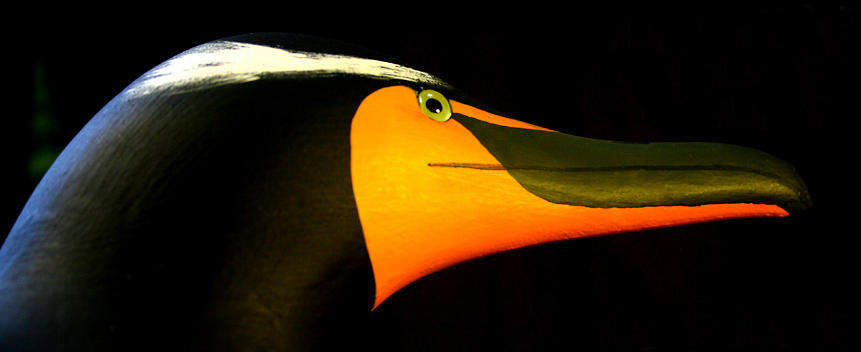 Learn about birds and take action
Adopt-A-Puffin
Adopt now and receive: A Certificate of Adoption, A biography of "your" puffin, and The book How We Brought Puffins Back To Egg Rock by Stephen Kress.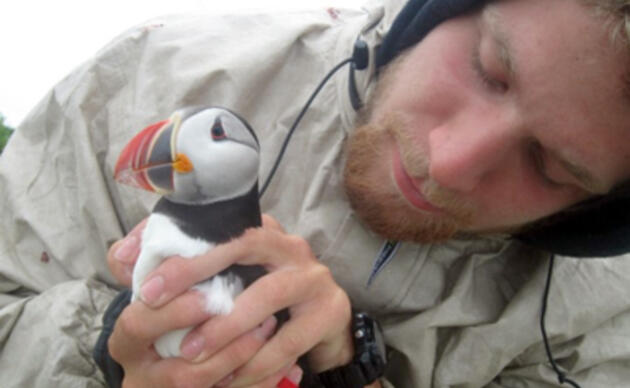 Visitor Center
The Project Puffin Visitor Center (PPVC) is located at 311 Main Street in downtown Rockland, Maine. The center opened its doors officially on July 1, 2006.