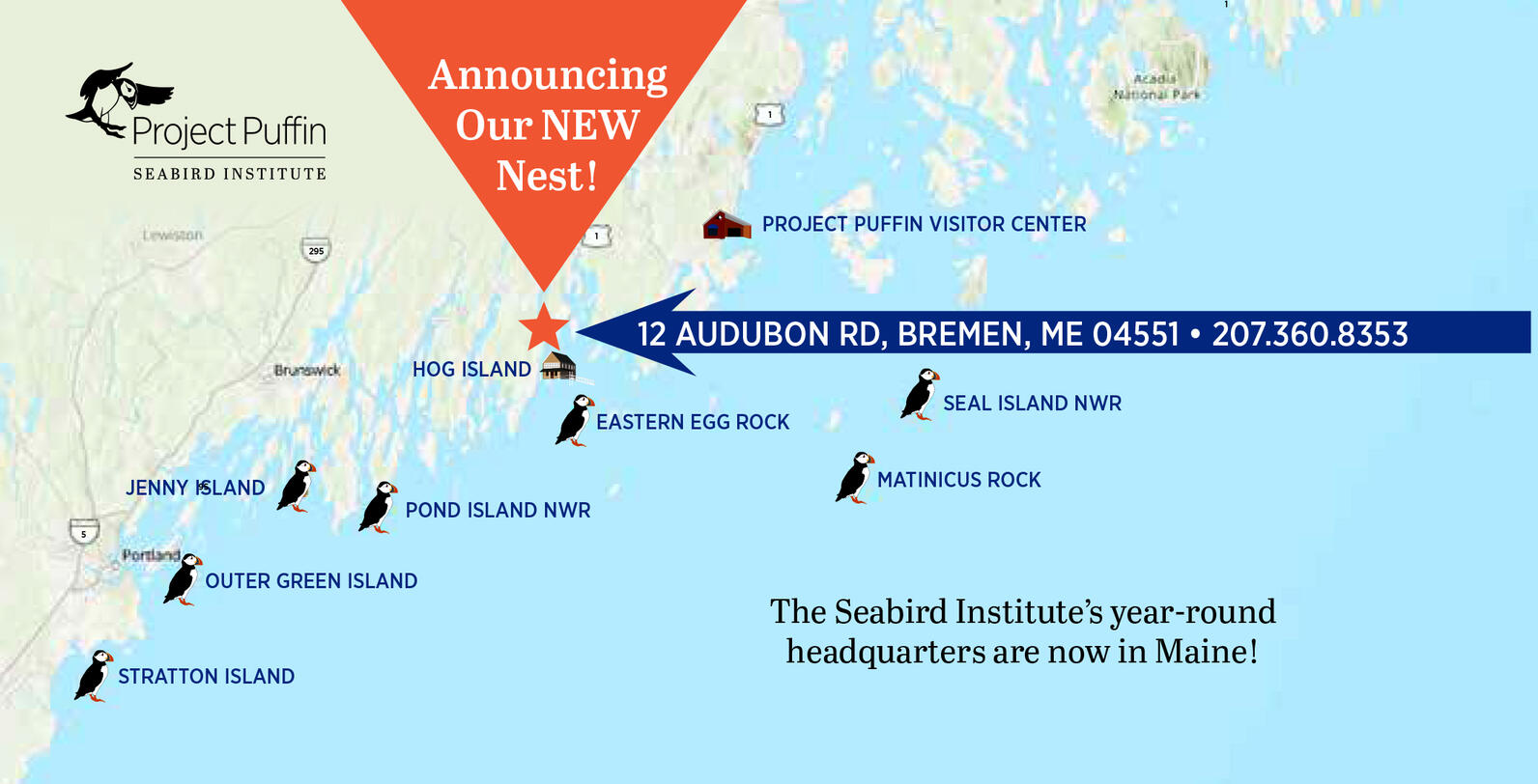 Seabird Institute
The Todd Wildlife Sanctuary is home to the Seabird Institute's administrative offices, Mad River Decoys by Audubon and Hog Island Audubon Camp.
Located six miles southeast of Damariscotta on Muscongus Bay, Todd Wildlife Sanctuary includes a 30-acre mainland parcel, as well as 330-acre Hog Island, located a quarter-mile offshore. Visitors are welcome to explore the mainland and island property dawn to dusk, seven days a week, year round. Dog must be leashed on the mainland and are not permitted on Hog Island. Please note that there are no public ferries to Hog Island. Visitors are allowed to beach small vessels on the island, but there are no public boat launches from the Todd Wildlife Sanctuary's mainland location. Moorings are available on a first-come, first-served basis. No fees are collected for mooring boats and no responsibility is assumed by Audubon for use of moorings.
National Audubon Society
Seabird Institute
12 Audubon Road
Bremen, ME 04551

Telephone: 207-360-8353
Email: puffin@audubon.org
Click here to learn more about our Gulf of Maine research islands.
Project Puffin Visitor Center
The Project Puffin Visitor Center celebrates the success of Project Puffin in bringing Atlantic Puffins and other seabirds back to their historic nesting islands in the Gulf of Maine. Featuring interactive exhibits, educational programs, a gift shop, and more, the visitor center has activities for all ages.
Project Puffin Visitor Center
311 Main Street
Rockland, ME 04841

Telephone: 207-596-5566
Email: Susie.Meadows@audubon.org
The Project Puffin Visitor Center is currently closed for the season and will reopen in May 2023. Please visit our online store or learn more about our program offerings.
Learn about birds and take action
Adopt-A-Puffin
Adopt now and receive: A Certificate of Adoption, A biography of "your" puffin, and The book How We Brought Puffins Back To Egg Rock by Stephen Kress.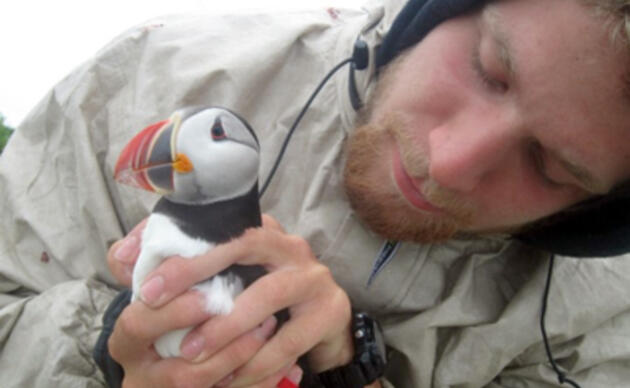 Visitor Center
The Project Puffin Visitor Center (PPVC) is located at 311 Main Street in downtown Rockland, Maine. The center opened its doors officially on July 1, 2006.