Decoys
Mad River Decoys by Audubon
History
Jim and Nancy Henry began operating Mad River Decoys in 1990 out of their barn, nestled in the Green Mountains of central Vermont. Since its inception, Mad River focused on created conservation decoys rather than decoys used for hunting purposes. Jim provided the master carving expertise and manufactured the polyethylene plastic decoys while Nancy specialized in painted the over 30 species they created.
As Jim and Nancy prepared for retirement, the couple searched for suitable candidates to take over their business. Who better to take the reins than those who pioneered the social attraction technique for which their decoys were made? In December 2016, the Henry's gifted Mad River Decoys to Audubon's Seabird Institute. Now known as Mad River Decoys by Audubon, Seabird Institute staff now manufacture and paint decoys on-site at the Todd Wildlife Sanctuary in Bremen, Maine.

Social Attraction
The art of making and using decoys to attract birds is thought to have originated with indigenous hunters and artists at least 1500 years ago. Decoys are still frequently used in hunting practices, but scientists and wildlife managers also deploy them to attract a variety of species to safe habitat for conservation purposes.
Social attraction, pioneered by Audubon's Dr. Stephen Kress in the early 1970's, is a conservation method used to attract colonial seabirds to safe, in some cases historic, nesting sites using social cues. By deploying any combination of decoys, mirror boxes, and audio systems, wildlife managers create the illusions of an inhabited colony. Depending on the species being restored, artificial burrows, decoy eggs, translocated chicks and habitat improvement may be used to encourage nesting.
This method is now widely used to encourage rare and endangered seabirds to colonize safer nesting habitats. Threats such as ocean level rise, human disturbance, volcanic eruptions and conflicts with fisheries have resulted in colony relocation through social attraction techniques. By ensuring multiple breeding sites exist, the risk of extirpation and possible extinction is reduced.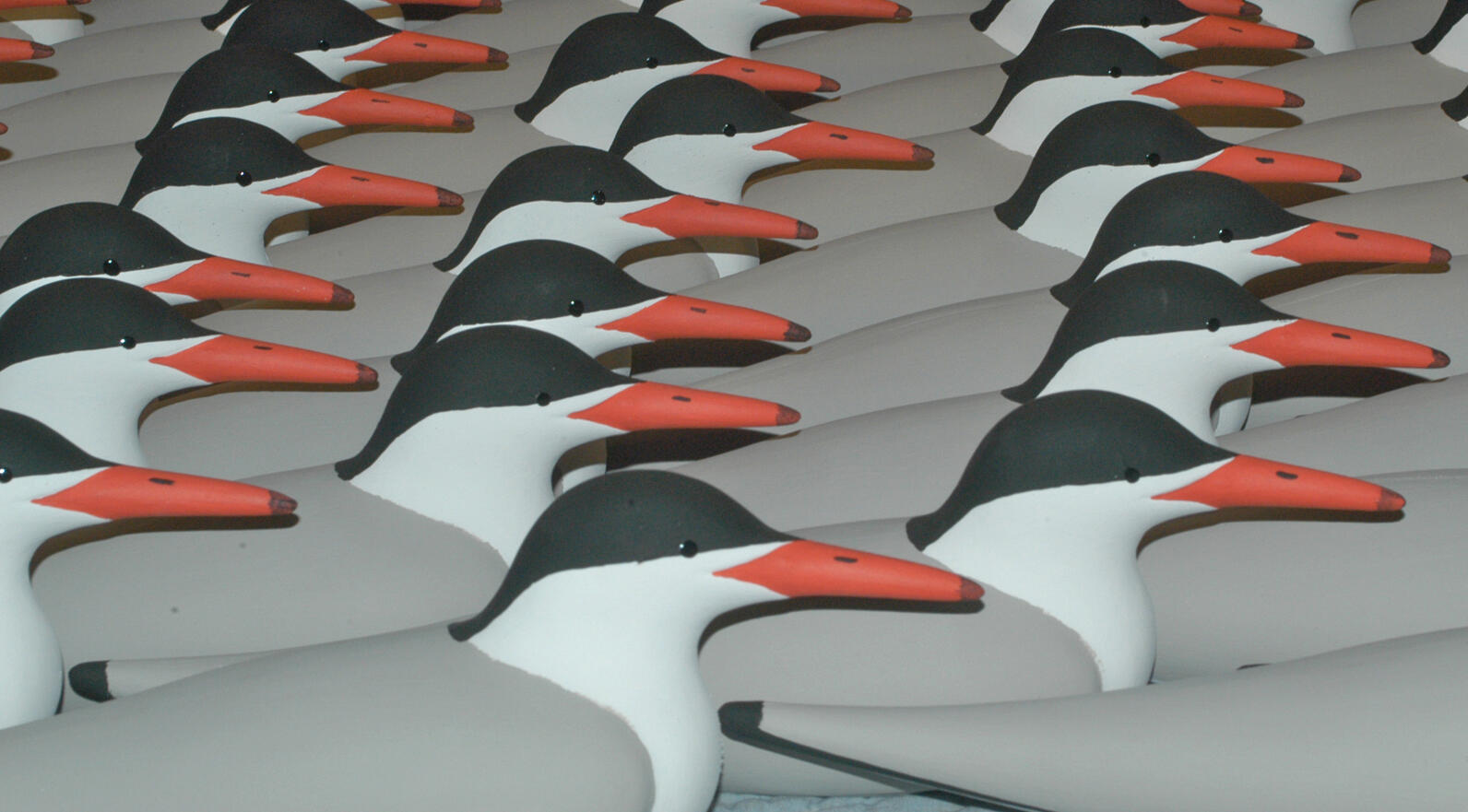 How We Make Durable Decoys
The first step to making a decoy is creating a master, often hand-carved from wood or molded from clay to create the shape of the decoy being created. A high temperature mold is made over top of the master. The decoys are made out of recycled polyethylene, the same plastic used to make milk jugs, that is added to the molds during rotational or injection molding. The Rotational molding, done in-house, produces a strong, hollow, lightweight decoy. Least Tern decoys are made using the injection molding process and are solid. Each decoy "blank" is trimmed, prepped for painting, and hand painted.
Anchoring methods vary by species. Wooden dowels, threaded/bent metal rods, and custom stands are all possibilities. Decoys with 1" holes come with a plastic plug so they can be filled with sand for weight. The table below indicates anchoring methods for each species, and which items are included with decoy purchase.
All our decoys are shipped in protective bags that also provide protection during off-season storage. These decoys are durable and stand up well to field use year after year. Many of our decoys have been in service for over 10 years. Typical maintenance includes cleaning at the end of the season and occasional touch-up painting.
Some projects have incorporated the painting into an educational program at their local schools. It is possible to purchase decoys that are primed and painted their base color. These have been used in school and educational programs as well as by the "do it yourselfer".
In addition to being used for field research, the decoys also have great decorative appeal, both indoors and outdoors. Decorative models may be found on the Project Puffin Online Store for sale.
Looking to order decoys for your project? Visit our Products and Ordering page for more information.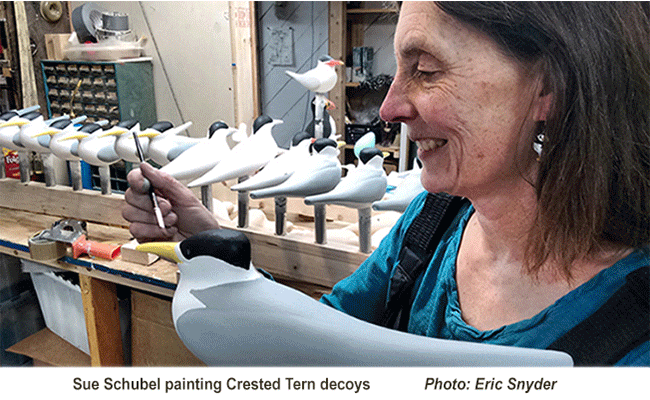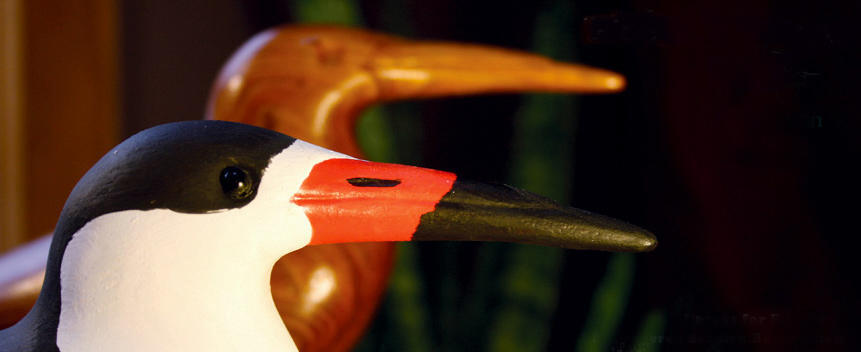 Learn about birds and take action
Adopt-A-Puffin
Adopt now and receive: A Certificate of Adoption, A biography of "your" puffin, and The book How We Brought Puffins Back To Egg Rock by Stephen Kress.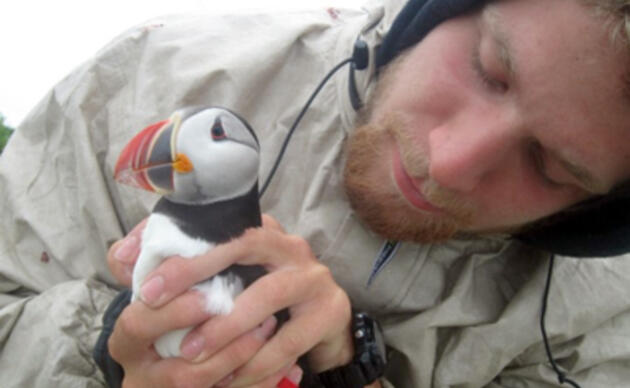 Visitor Center
The Project Puffin Visitor Center (PPVC) is located at 311 Main Street in downtown Rockland, Maine. The center opened its doors officially on July 1, 2006.