News
Our Publications
Annual Seabird Restoration Program Newsletter from Project Puffin
Check out the latest Egg Rock Update by clicking on an issue's link, below. It is our annual news bulletin for friends of Project Puffin. It is full of information about what's going on with Project Puffin!
Downloadable Egg Rock Update issues:
Learn about birds and take action
Adopt-A-Puffin
Adopt now and receive: A Certificate of Adoption, A biography of "your" puffin, and The book How We Brought Puffins Back To Egg Rock by Stephen Kress.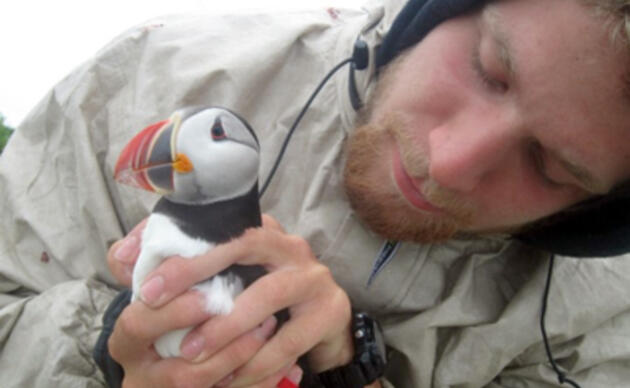 Visitor Center
The Project Puffin Visitor Center (PPVC) is located at 311 Main Street in downtown Rockland, Maine. The center opened its doors officially on July 1, 2006.