Visit
Project Puffin Visitor Center
The Project Puffin Visitor Center celebrates the success of Project Puffin in bringing Atlantic Puffins and other seabirds back to their historic nesting islands in the Gulf of Maine. Featuring interactive exhibits, educational programs, a gift shop, and more, the visitor center has activities for all ages.
Regular season programming includes:
Interactive Exhibits
Art Gallery
…and more!
EDUCATION PROGRAMS
Are you an educator looking for special, seabird-centric programming? Learn about Seabird Institute curriculum and programming available at the Project Puffin Visitor Center or in the classroom!
Project Puffin Visitor Center
311 Main Street
Rockland, ME 04841

Telephone: 207-596-5566
Email: Susan.Meadows@audubon.org
ALSO, PLEASE CHECK US OUT HERE:

BUSINESS HOURS
May: Open Wed-Sun, 10AM-5PM
June-Oct: Open Daily, 10AM-5PM. Note: In July and August, the PPVC is open until 7PM on Wednesdays. The PPVC is closed for holidays on July 4th, Labor Day, and Columbus/Indigenous Peoples Day..
Nov-Mid Dec: Open Thu-Sun, 10AM-4PM
Dec 23 – Apr: Closed for the season. Please shop in our online store!
ONLINE STORE FREQUENTLY ASKED QUESTIONS (FAQs)
Do you ship outside of the US? No, sorry, we do not ship outside the US at this time.
What is your return policy? If we ship the wrong size or item, or an item is damaged, we will replace and ship the item at no additional charge. However, to exchange for a different size, we are not responsible for additional shipping fees.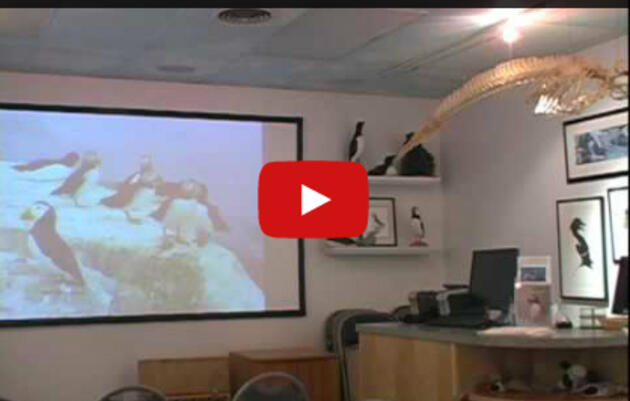 Conservation
A look at the Project Puffin Visitor Center in Rockland, Maine
Learn about birds and take action
Adopt-A-Puffin
Adopt now and receive: A Certificate of Adoption, A biography of "your" puffin, and The book How We Brought Puffins Back To Egg Rock by Stephen Kress.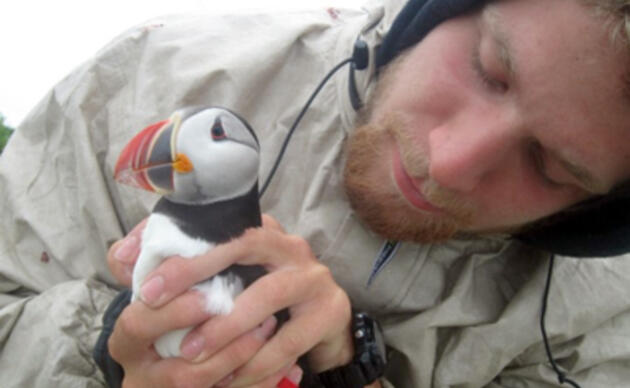 Visitor Center
The Project Puffin Visitor Center (PPVC) is located at 311 Main Street in downtown Rockland, Maine. The center opened its doors officially on July 1, 2006.