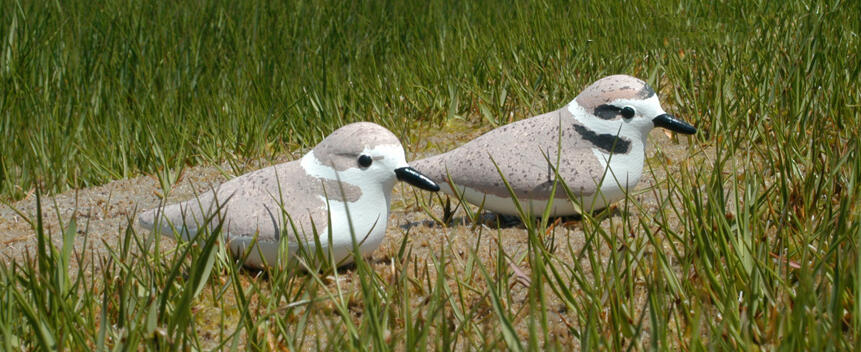 Hollow rotomolded or solid resin cast
¼' hole for wooded dowel anchor (not included)
We make Kentish, Snowy and Piping Plover decoys using the same blank, painted appropriately for each species. We paint them in male and female breeding plumage as well as immature, depending on the needs of the project. The rotomolded decoys are quite light which saves on shipping. They can be filled with sand to add heft to them on site.
Two projects were initiated in 2010 using plover decoys. The Israeli Nature Parks and Recreation Authority started a Kentish Plover project and the US Navy is doing one in the San Diego, CA area with Snowy Plovers.
Learn about birds and take action
Adopt-A-Puffin
Adopt now and receive: A Certificate of Adoption, A biography of "your" puffin, and The book How We Brought Puffins Back To Egg Rock by Stephen Kress.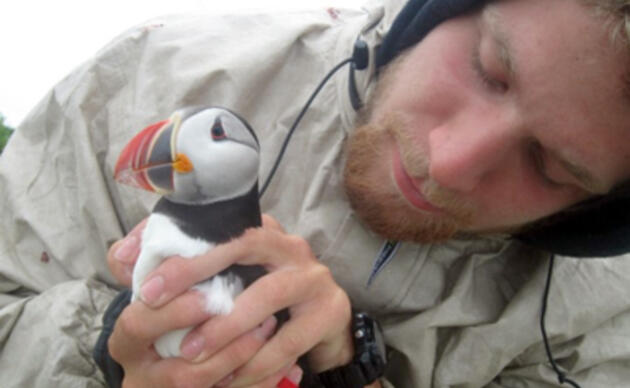 Visitor Center
The Project Puffin Visitor Center (PPVC) is located at 311 Main Street in downtown Rockland, Maine. The center opened its doors officially on July 1, 2006.