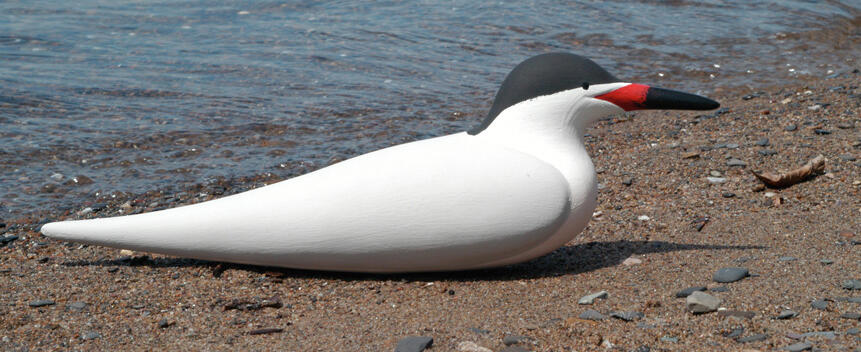 Hollow, rotomolded polyethylene
1" hole with plastic plug (included) or wooden dowel (not included)
An artificial colony using decoys, nesting boxes, sound system and habitat enhancement is being used to re-establish a Roseate Tern colony in Mahone Bay, Nova Scotia. Historically this area supported one-third of the Canadian Roseate Tern population but it was abandoned in the mid-1990's. The Bluenose Coastal Action Foundation started this multifaceted project in 2004. In 2007 we shipped a small number of Roseate decoys to Ireland for a pilot study.
Learn about birds and take action
Adopt-A-Puffin
Adopt now and receive: A Certificate of Adoption, A biography of "your" puffin, and The book How We Brought Puffins Back To Egg Rock by Stephen Kress.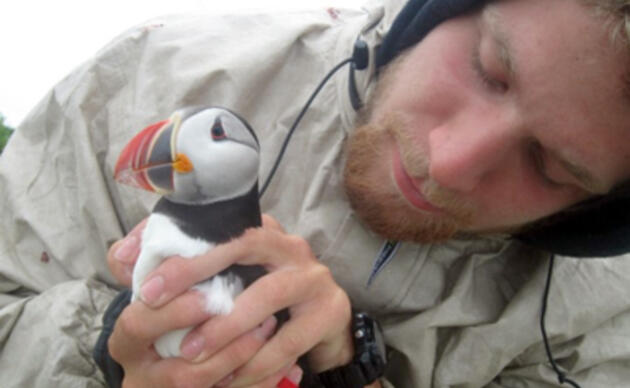 Visitor Center
The Project Puffin Visitor Center (PPVC) is located at 311 Main Street in downtown Rockland, Maine. The center opened its doors officially on July 1, 2006.