News
Seabird Island News - Vol. 1 - 27 May 2022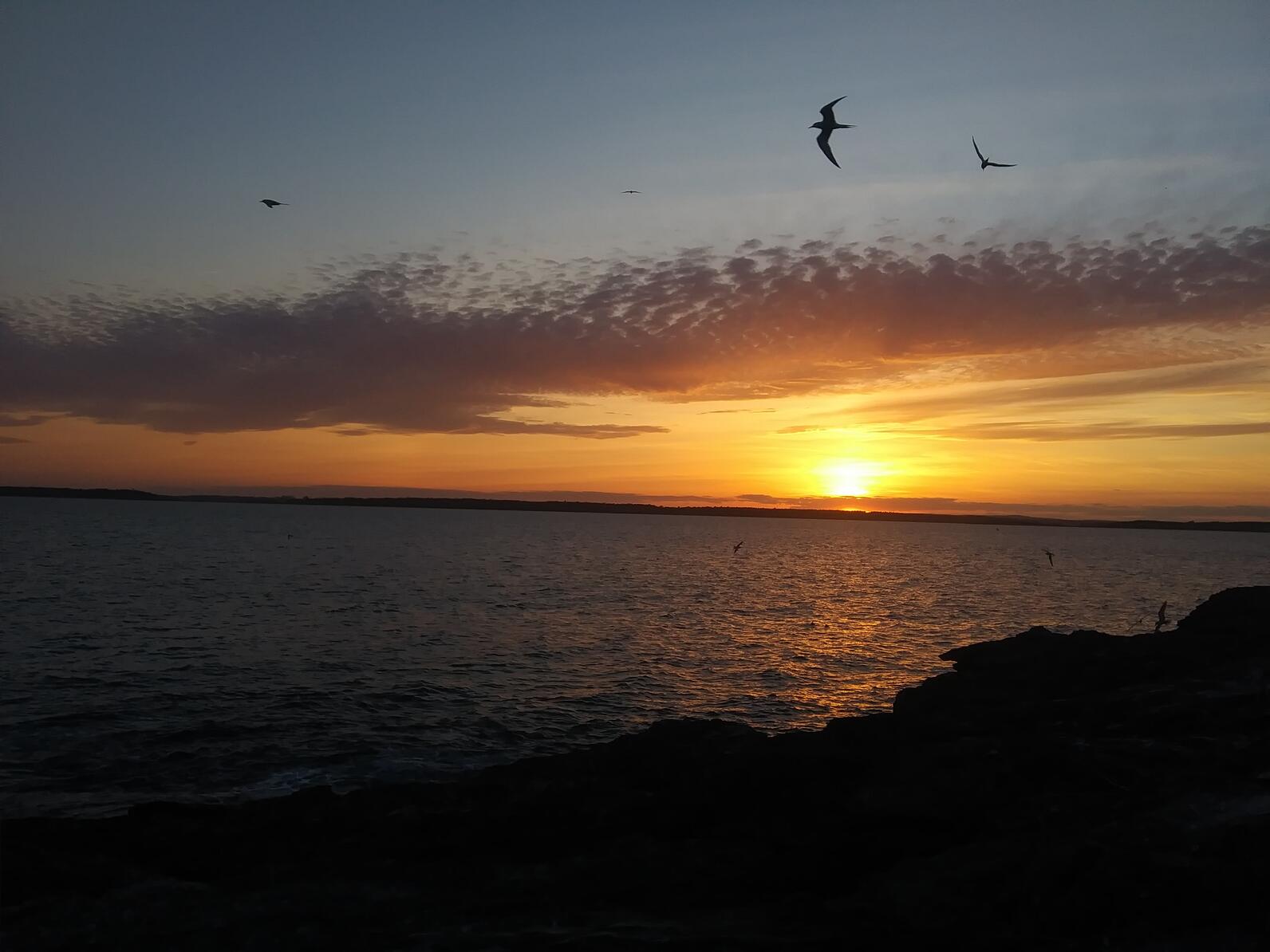 Seabird Island Boot Camp
Our beloved seabirds have returned to their nesting colonies and all of our researchers have deployed to islands for the season. Before embarking on their avian adventures, our own Paula Shannon and "Seabird Sue" Schubel put these young scientists through Seabird Bootcamp. Achievement badges were awarded for successful completion of lessons in Fish Identification, Rowing Skills, First Aid, and Database Management, just to name a few!
Alcids
The puffin islands are a flurry with activity. The Eastern Egg Rock team caught its first puffin for the 2022 season on May 19. After taking a few quick measurements of the banded bird, they set it on its way. Multiple Razorbills have been seen on the island and hopefully they will make themselves at home. Seal Island NWR noted around 60% of the island's burrows have some level of activity. Matinicus Rock reports that ravens and falcons have not been kind to the nesting seabirds this spring. It's not all bad news though, at Seal Island they've documented 74 active Razorbill burrows including 6 new ones!
Terns
Tern colonies are continuing to establish and grow. Stratton Island researchers reported the first tern egg on May 20, with other islands following suit throughout the week. In contrast to the 2021 season, the Pond Island NWR team hasn't found any signs of predation this spring and with lots of Roseate Terns hanging around, the team hopes to have higher numbers this year. Researchers on nearby Jenny Island, however, have discovered evidence of raptor predation. Feathers, or fingers, crossed that our 2021 Pond predators aren't island hopping.
Other Birds
Harlequin Ducks were spotted from Matinicus Rock.
A migrating group of Black Scoters, over 1,000 members strong, flew by Jenny Island and came to rest a few hundred meters off-shore.
A pair of Willets were seen loafing along the shore of Matinicus Rock.
10 nests and 40 Great Cormorants have been counted on Seal Island NWR.
explore.org cams
The puffin and guillemot cams are LIVE! Willie and Millie have returned to their burrow. Millie laid her egg on May 15th, earlier than last year's lay on the 19th. The incubation period for Atlantic Puffins typically spans 30-45 days, meaning Millie's egg will likely hatch around mid-June! Viewers watching the guillemot burrow cam were surprised to find a song sparrow had taken up residence. While it is free to exit, the bird seems locked in a territorial battle with its reflection in the camera. Historically, this burrow has been active at the very end of May or even the beginning of June. We hope a pair of guillies will call it home soon.
Island Life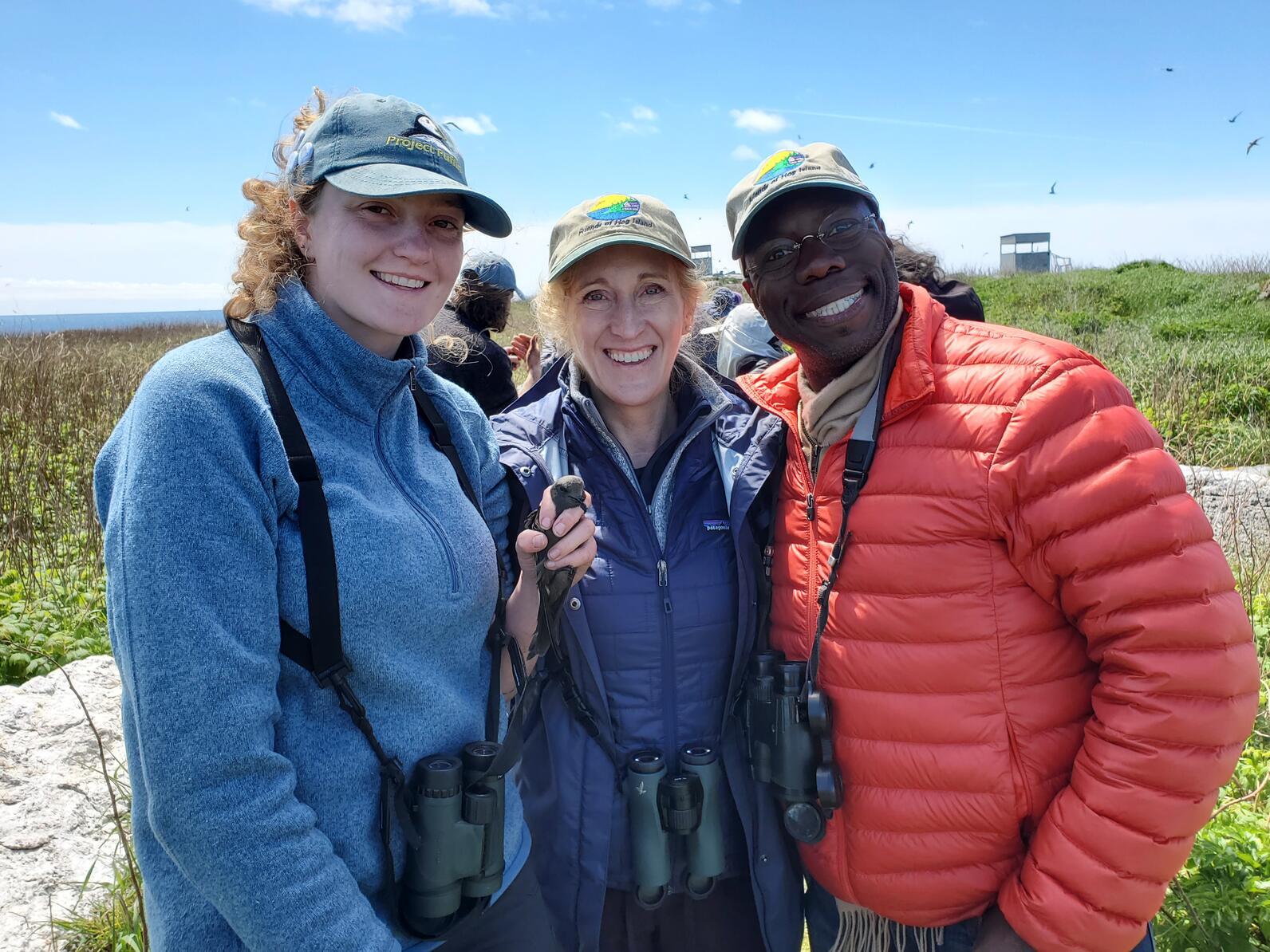 Researchers have a heavy lift setting up islands for the season. Upon arriving to the islands, island teams immediately get to work hauling supplies, setting up camp, and cleaning up the mess left by winter weather. The days that follow include setting up productivity plots, rebuilding blinds and managing island trails. A friendly rivalry is beginning to take shape in the form of a warbler diversity competition between Matinicus Rock and Seal Island. Our friends on Stratton Island, however, have catbirds who pillage their kitchen when they are in the field. Hang on to your grapes!
For additional news, please visit the Seabird Island News index page.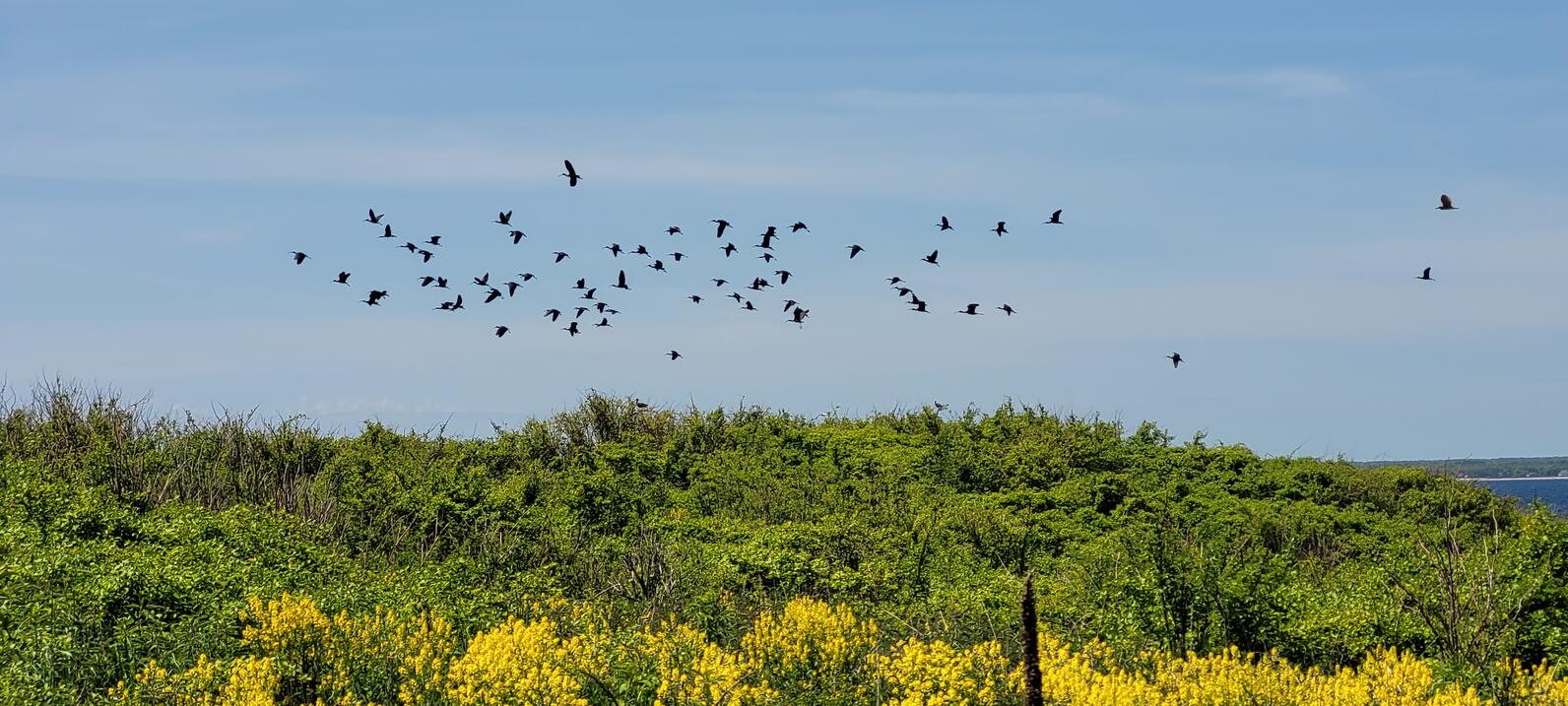 Learn about birds and take action
Adopt-A-Puffin
Adopt now and receive: A Certificate of Adoption, A biography of "your" puffin, and The book How We Brought Puffins Back To Egg Rock by Stephen Kress.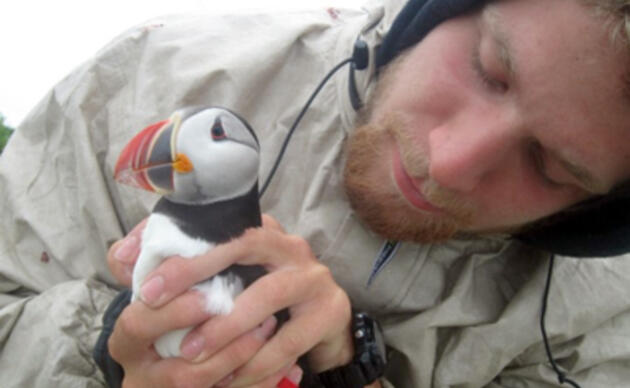 Visitor Center
The Project Puffin Visitor Center (PPVC) is located at 311 Main Street in downtown Rockland, Maine. The center opened its doors officially on July 1, 2006.