News
Seabird Island News - Vol. 10 - 29 July 2022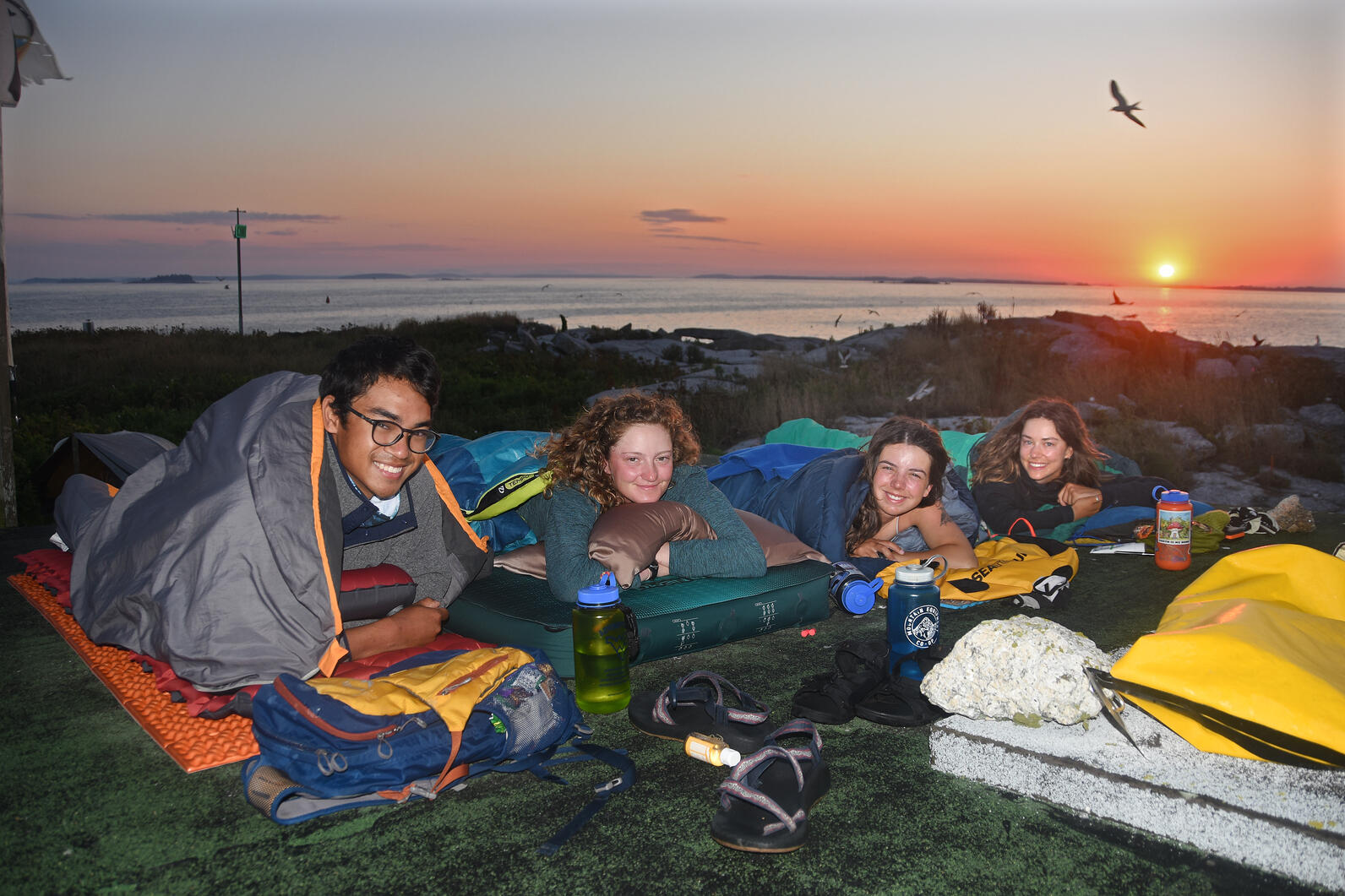 Alcids
Matinicus Rock Razorbills are departing the island in earnest as the end of the season draws near. On Outer Green Island, the team discovered their first Black Guillemot of the season has fledged its burrow. The team on Seal Island continue to discover new puffin burrows and the island now boasts over 900 marked burrows. Meanwhile, Eastern Egg Rock researchers are trying to beat the record of grubbing 22 pufflings. They're well on their way with 17!
Terns
On Jenny Island, chicks that have not yet fledged have lower weights as feedings rates have slowed abruptly. The Matinicus Rock team discovered the first two birds exhibiting Avian Flu symptoms on the island. With the end of the nesting season in view, teams are sad the little chicks aren't waiting for them in their study plots, but thrilled to see fledgers flying overhead. As the team on Eastern Egg Rock put it: "Congrats to the 2022 flight class of tern fledglings!"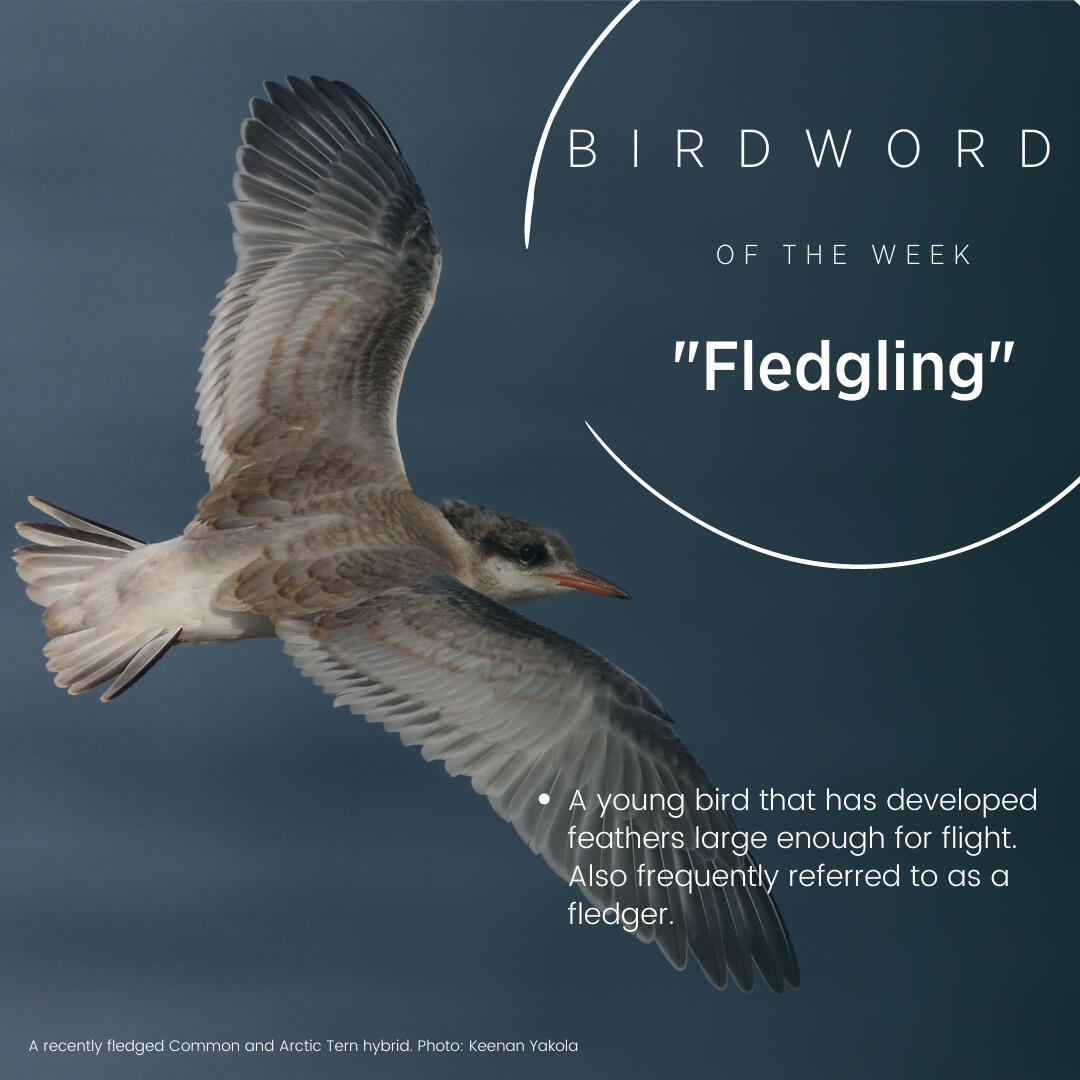 Other Birds
Short-billed Dowitchers have been spotted hanging around the Pond Island NWR beach.
Using a spotting scope, the Outer Green Island team found two Bonaparte's Gulls, three Ruddy Turnstones, and a Great Black-Backed Gull fledgling on the neighboring island, Junk of Pork.
Seeing an uptick in shorebirds visiting the island, Jenny Island researchers believe they're beginning to see the early signs of shorebird migration.
It's storm-petrel banding season! The Matinicus Rock crew processed nearly 60 new (not previously banded) birds, along with recapturing a handful of already banded birds, while the team on Seal Island banded over 100 new 'stormies'!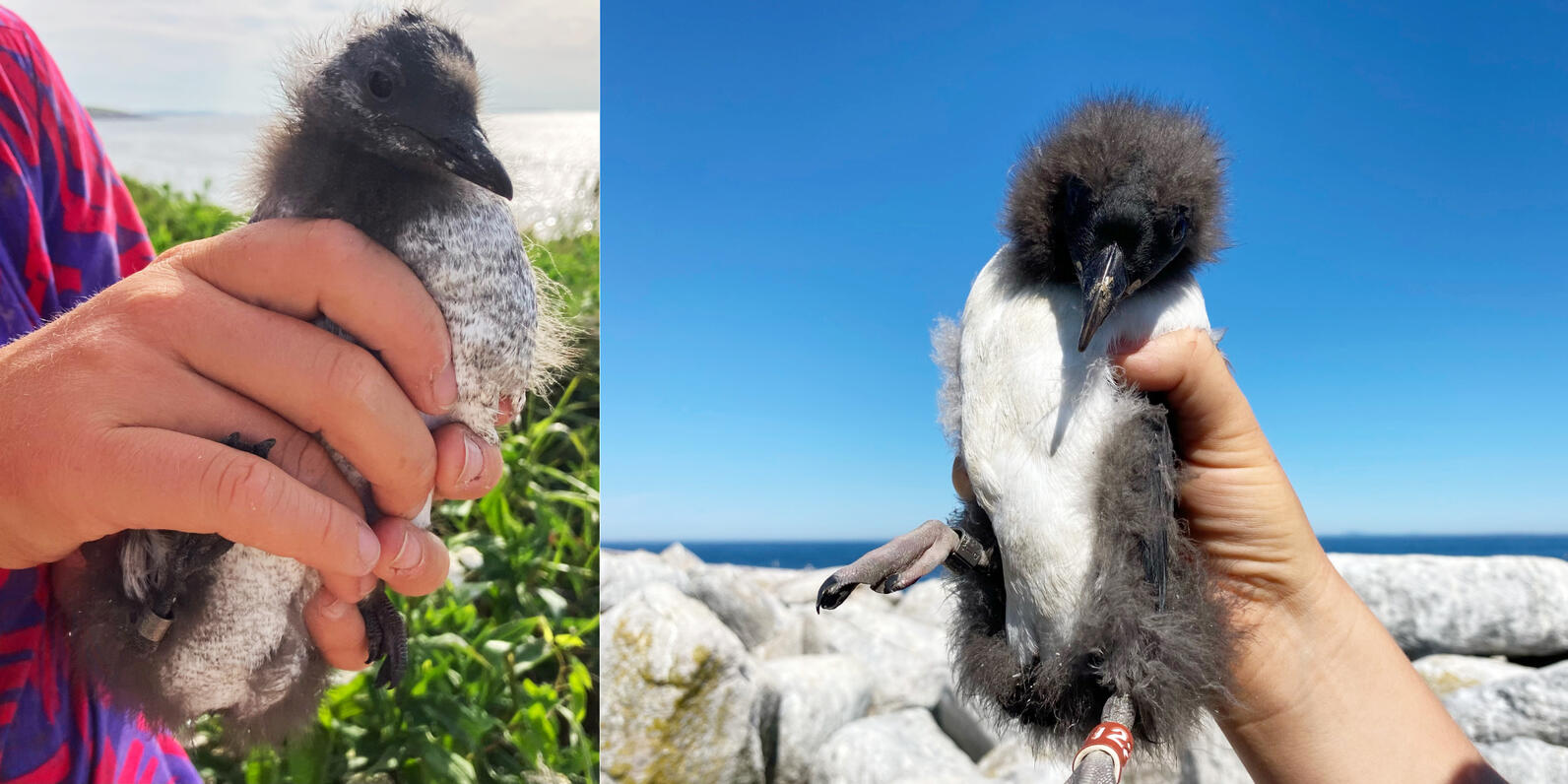 Explore.org
This week, researchers grubbed and banded both the guillie chick and puffling, Pax and Flo respectively, who are doing great in their burrows. Flo has just reached the age of 35 days. Pufflings typically fledge from their burrows between 38-44 days after hatching, so we are definitely on fledge watch!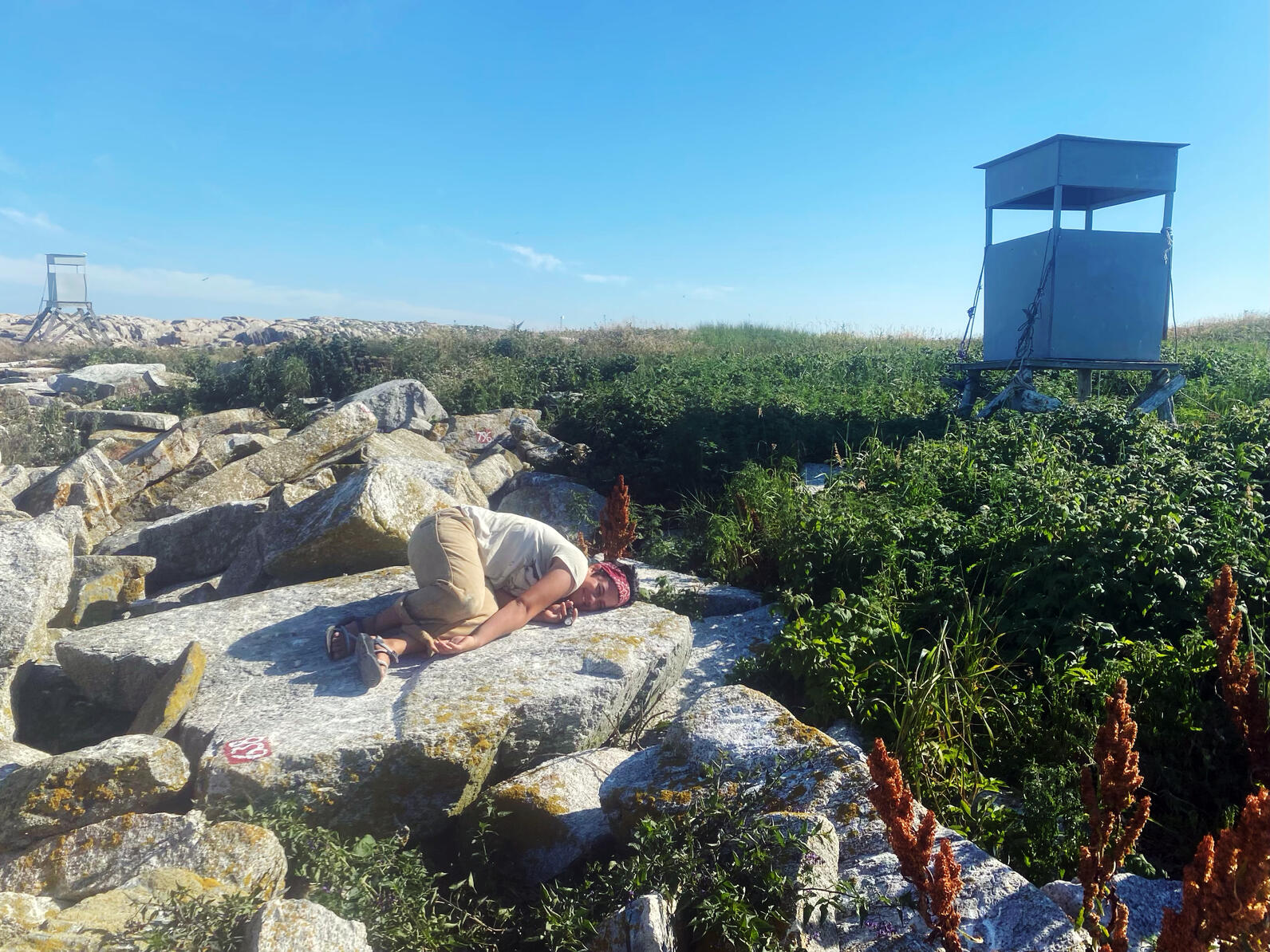 Island Life
As blind stints end, researchers are spending more time entering and proofing data. A welcome task when trying to hide from the sky-fire that's causing above 90-degree temperatures. The team on Outer Green Island had a week of kitchen disasters that began when the wind knocked over a full container of olive oil. The crew later discovered their watermelon had gone bad after it began leaking and dripping all over their other food. Just a few more weeks, team, hang in there!
Learn about birds and take action
Adopt-A-Puffin
Adopt now and receive: A Certificate of Adoption, A biography of "your" puffin, and The book How We Brought Puffins Back To Egg Rock by Stephen Kress.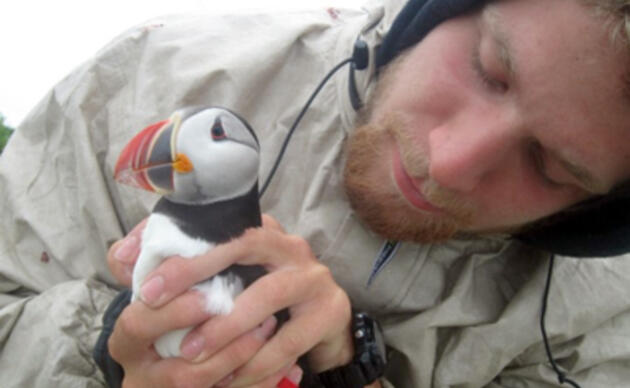 Visitor Center
The Project Puffin Visitor Center (PPVC) is located at 311 Main Street in downtown Rockland, Maine. The center opened its doors officially on July 1, 2006.