News
Seabird Island News - Vol. 11 - 06 August 2021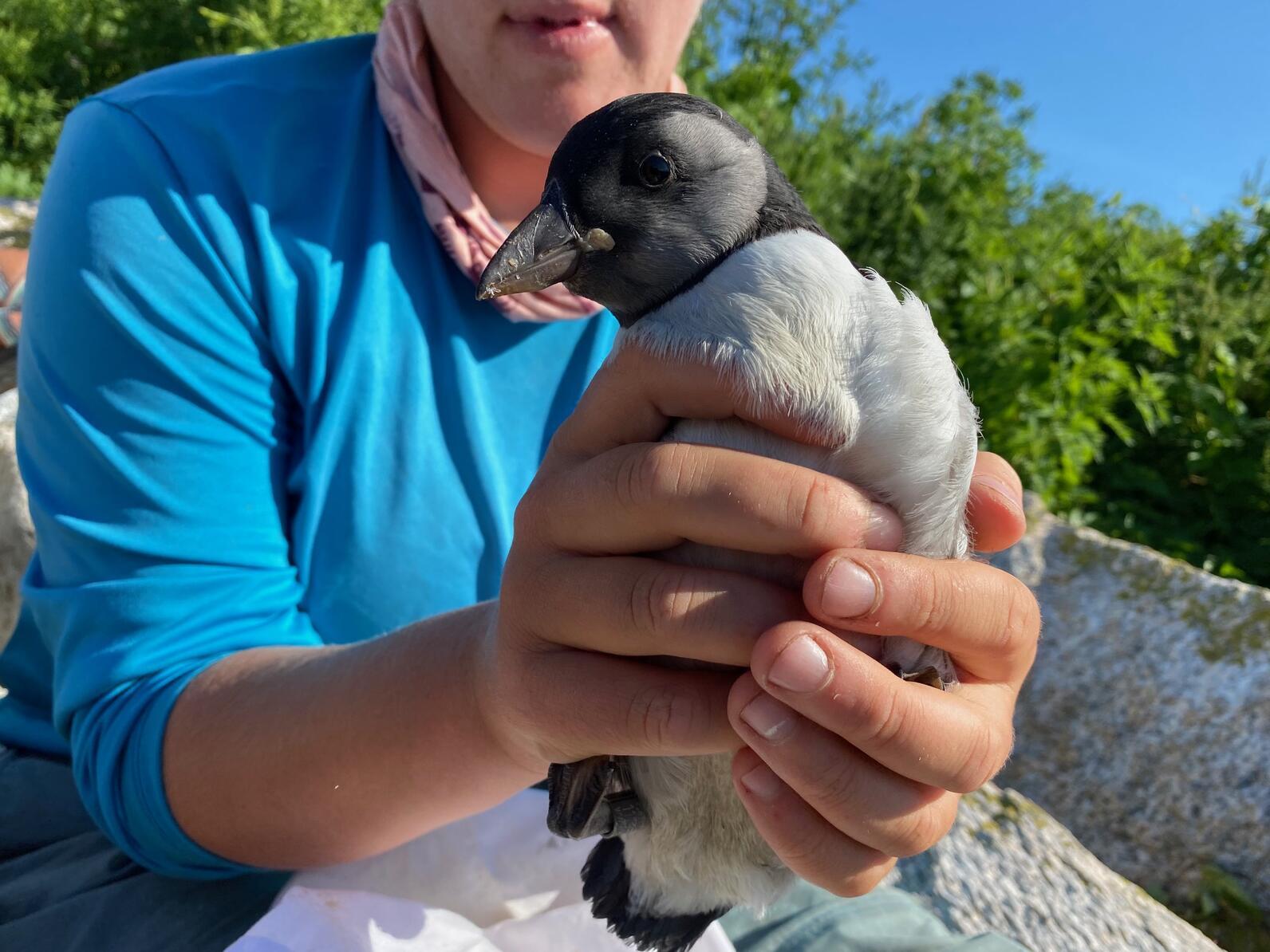 Seabirds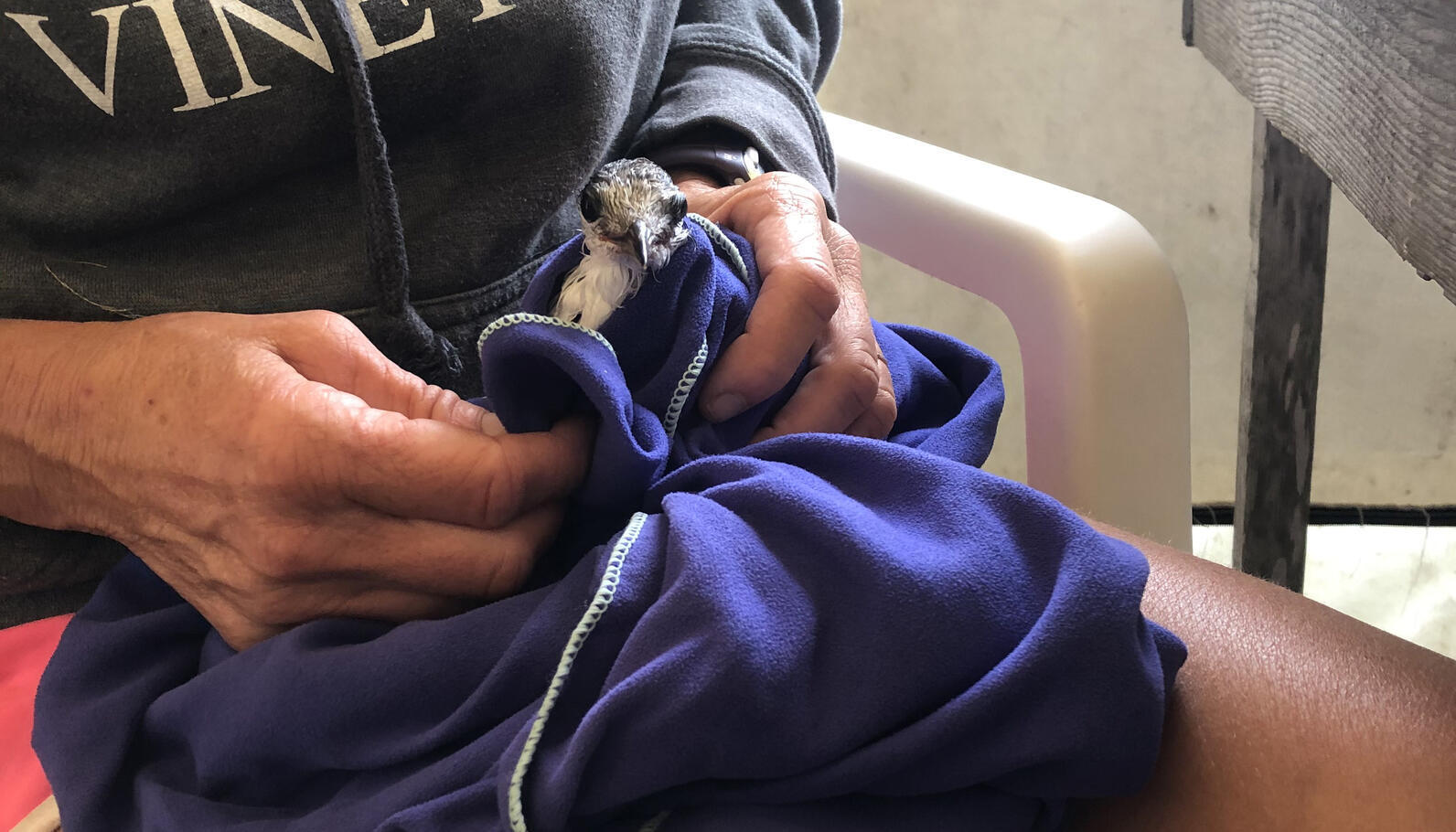 Terns
Tern colonies continue to dissipate as more birds head out for the winter season. They aren't the only ones leaving the islands, however. The Pond Island NWR research team was welcomed back to the mainland on Wednesday. Research teams continue to keep watch over the handful of remaining fledglings on the other islands. The Seal Island NWR team watched a chick fledge with a GPS tagged adult while Outer Green Island Supervisor Cat Neal pulled off a daring water rescue of a fledgling that found itself in choppy surf. Way to go, Cat!
Alcids
More pufflings are finding themselves with banded legs as their fledging date draws near. Matinicus Rock pufflings continue to receive large butterfish from their parents, which they struggle to get down. This is sometimes leading to concerning weight losses. Puffin parents on Seal Island are sending researchers on an emotional rollercoaster by bringing in excellent forage fish one day and less than ideal fare the next. Gus the Guillie, seen on our explore.org cam has also received its band.
Other Bird News
Seal Island has seen an increase in shorebirds and warblers.
A pair of Common Loons and a juvenile Downy Woodpecker were seen hanging around Outer Green Island.
The shores of Jenny Island were graced by Ruddy Turnstones, Semipalmated and Least Sandpipers, and an American Oystercater.
A Merlin and multiple Night Herons seem to be making themselves comfortable on Matinicus Rock.
Island Life
As the end of seabird season looms over the Gulf of Maine, researchers are beginning to close up shop. Wet weather days are still filled with data entry and proofing. When skies clear, blinds are dismantled, chick productivity plot fences are taken down and marine debris and invasive plants are managed. Always excited to share their passion for seabird science, researchers on Outer Green Island provided an educational warning to jet skiers who veered too close to their shores and Eastern Egg Rock's team hosted Science Friday producer Luke Groskin for a segment on Atlantic Puffins
For additional news, please visit the Seabird Island News index page.
Learn about birds and take action
Adopt-A-Puffin
Adopt now and receive: A Certificate of Adoption, A biography of "your" puffin, and The book How We Brought Puffins Back To Egg Rock by Stephen Kress.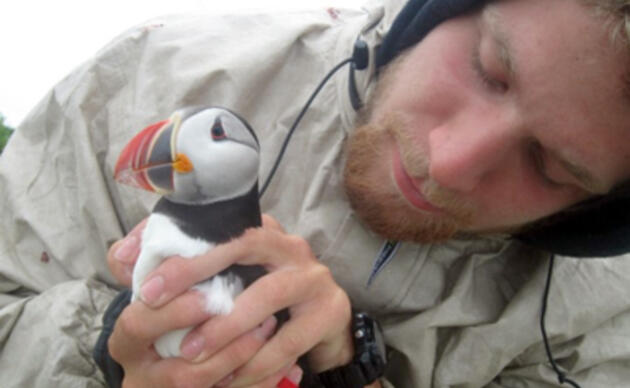 Visitor Center
The Project Puffin Visitor Center (PPVC) is located at 311 Main Street in downtown Rockland, Maine. The center opened its doors officially on July 1, 2006.