News
Seabird Island News - Vol. 2 - 04 June 2021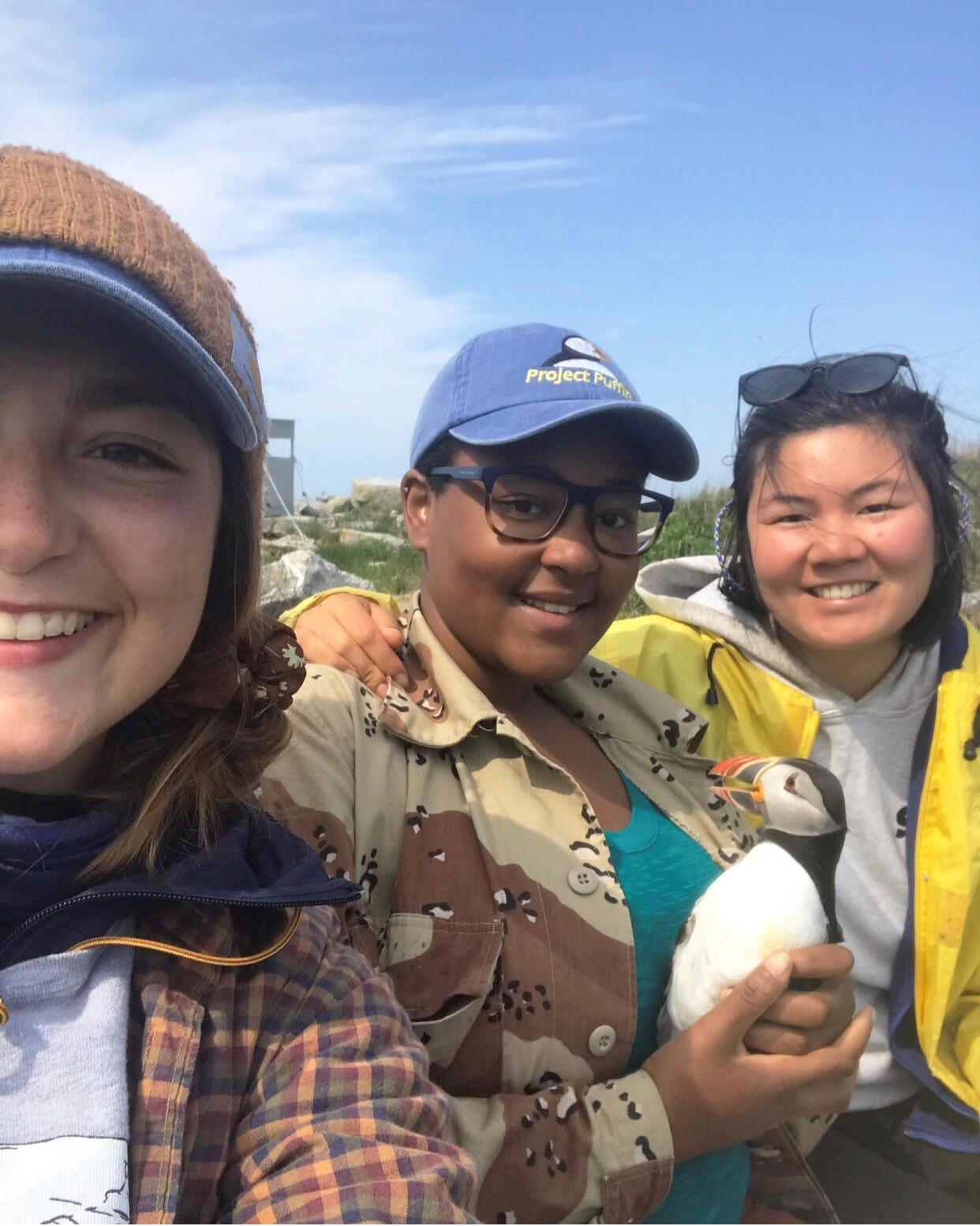 Seabirds
Puffins
Throughout a blustery, rainy weekend, puffins sought shelter from the elements with few sightings reported. As the sun emerged, the puffins followed suit and were spotted by our teams enjoying the calmer weather. Nesting appears to be a few days behind schedule in comparison to previous years, though researchers continue to find active burrows and are on the lookout for hatched chicks. Which island will be home to this year's first hatchling? Stay tuned!
Terns
The importance of our presence on the islands was underscored this week. The Pond Island NWR team found evidence of predation and very few terns upon arrival to the island. After trapping and removing the culprit, a Great Horned Owl, the sky was a flurry of terns the next day. Other offenders this season include Peregrine Falcons on Outer Green and Seal Islands, and on Eastern Egg Rock an egg-eating mallard and the usual Laughing Gulls. Despite these tern predators, activity of all four tern species is on the rise and reports note that euphausiids, hake and sandlance have been a hot menu item.
Other Bird News
29 Double-Crested Cormorant and 44 Great Cormorant nests were counted on Seal Island. Due to high swells, six of the Great Cormorant nests were washed away.
Two Eider nests have been found on Outer Green Island and multiple sightings of other eiders already with chicks on the island and off shore have been reported. The team also spotted Oystercatchers with a three egg nest.
Two Black Guillemot eggs on Seal Island NWR can been seen on the explore.org nesting cam.
The Stratton Island team has enjoyed spring migration, spotting as many as 58 species in a single day!

The 2021 Matinicus Rock Razorbill census was completed with our FWS partners. A whopping 1,575 adult Razorbills were counted!
Island Life
Delayed by high winds last week, research teams for Pond Island NWR, Outer Green Island, and Jenny Island have finally reached their respective summer abodes. The cold, soggy weather from the weekend provided ample opportunity for teams to get caught up on data entry, prepare for the upcoming tern census, and flex their culinary muscles. That Coconut Pineapple Flan out on Matinicus Rock sure sounded tasty!
For additional news, please visit the Seabird Island News index page.
Learn about birds and take action
Adopt-A-Puffin
Adopt now and receive: A Certificate of Adoption, A biography of "your" puffin, and The book How We Brought Puffins Back To Egg Rock by Stephen Kress.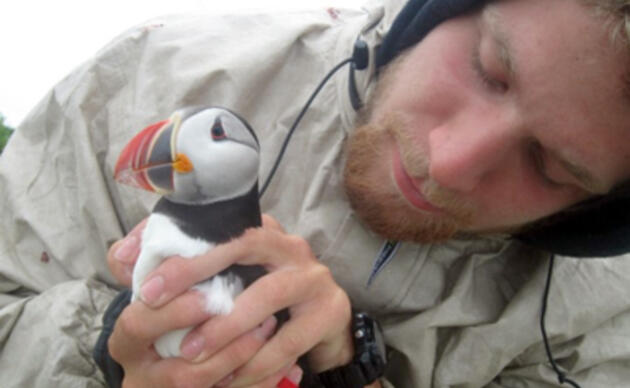 Visitor Center
The Project Puffin Visitor Center (PPVC) is located at 311 Main Street in downtown Rockland, Maine. The center opened its doors officially on July 1, 2006.