News
Seabird Island News - Vol. 4 - 17 June 2022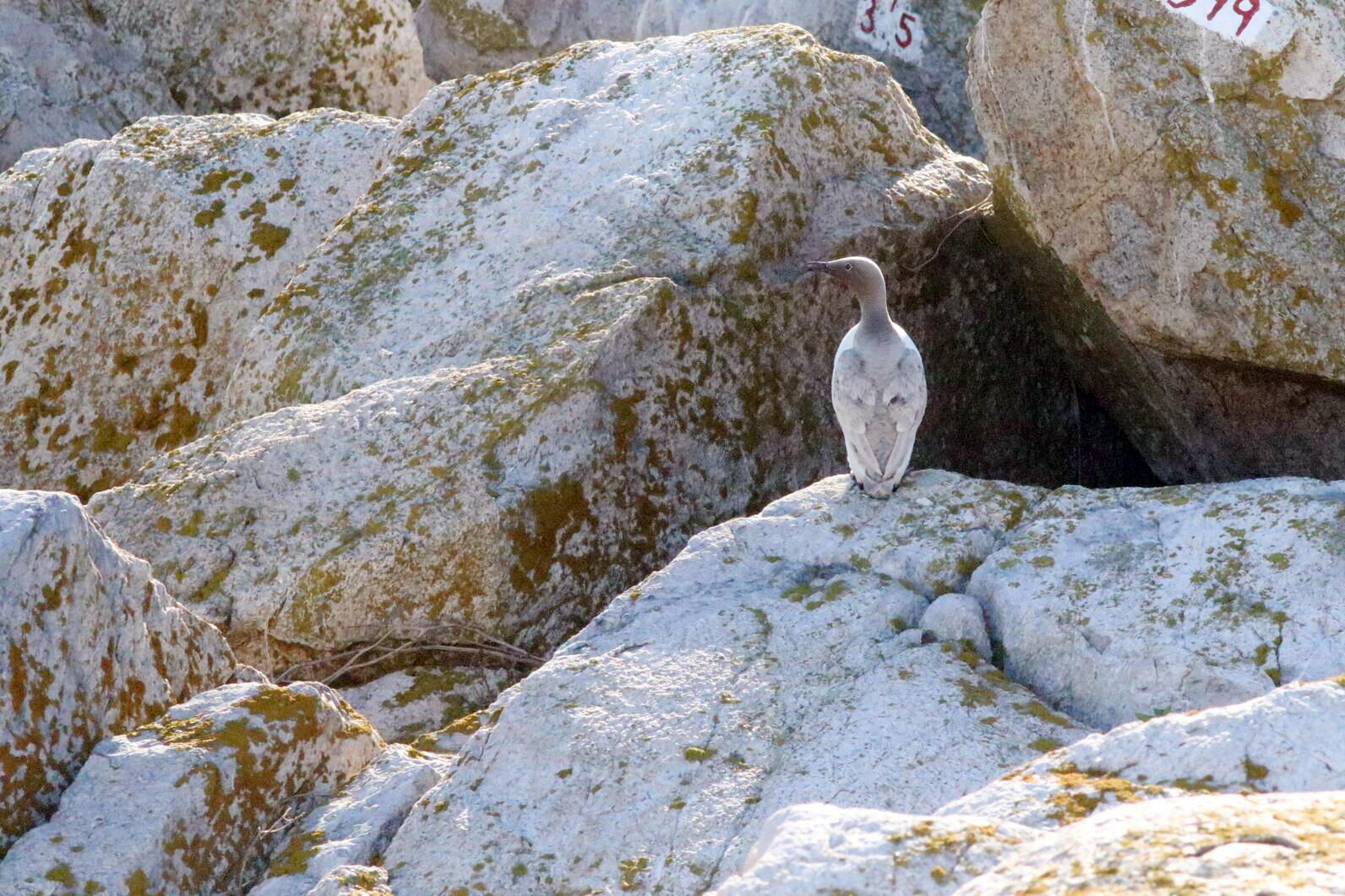 Alcids
This week, the crews at Matinicus Rock and Eastern Egg Rock both reported "Puffin with fish!" We're thrilled to hear that pufflings are starting to hatch from their shells. The team on Matinicus Rock confirmed a puffin translocated from Newfoundland in 1989 is incubating an egg. The bird is currently 33 years old - older than everyone on the island! Seal Island folks confirmed more 2-egg clutches of Black Guillemots and Razorbill chicks continue popping out.
Terns
Pufflings aren't the only chicks making an appearance. Common Tern chicks are beginning to hatch across all our managed colonies. The Seal Island team announced its first Arctic Tern chick has emerged. It is also tern census week in the Gulf of Maine. Protective parents were spraying researchers with guano and pecking at their heads as teams spent hours counting nests and eggs on the islands. One tern on Pond Island NWR even snatched a hat off a researcher's head for a moment.
Other Birds
The Stratton Island research team visited Bluff Island to conduct a Double-crested Cormorant census, and estimates 179 nests on the island. This is a big jump from the nearly 145 nests in previous years.



On o

ne rainy day this past week, a Cedar Waxwing perched outside the research tent on Outer Green Island, providing moral support to the research team dodging the stormy weather by doing data entry inside.




The crew at Seal Island NWR reported its first Great Black-backed Gull eggs.
Explore.org
The puffin and guillie burrow cams on explore.org have revealed good parenting by the respective pairs. Puffins Millie and Willie's egg is expected to hatch within the next week or so. Viewers have enjoyed watching puffins, Razorbills and murres mingling together on the loafing ledge cams.
Island Life
These researchers sure now how to keep themselves busy: the team on Egg Rock fashioned a ukulele out of a chicken can, a rotting piece of wood and some fishing line. Sounds like the Puffin Pluckers have some new members! Seal Islanders have been keeping themselves in shape with an exercise routine of one plank a day. Feel the burn, Puffineers!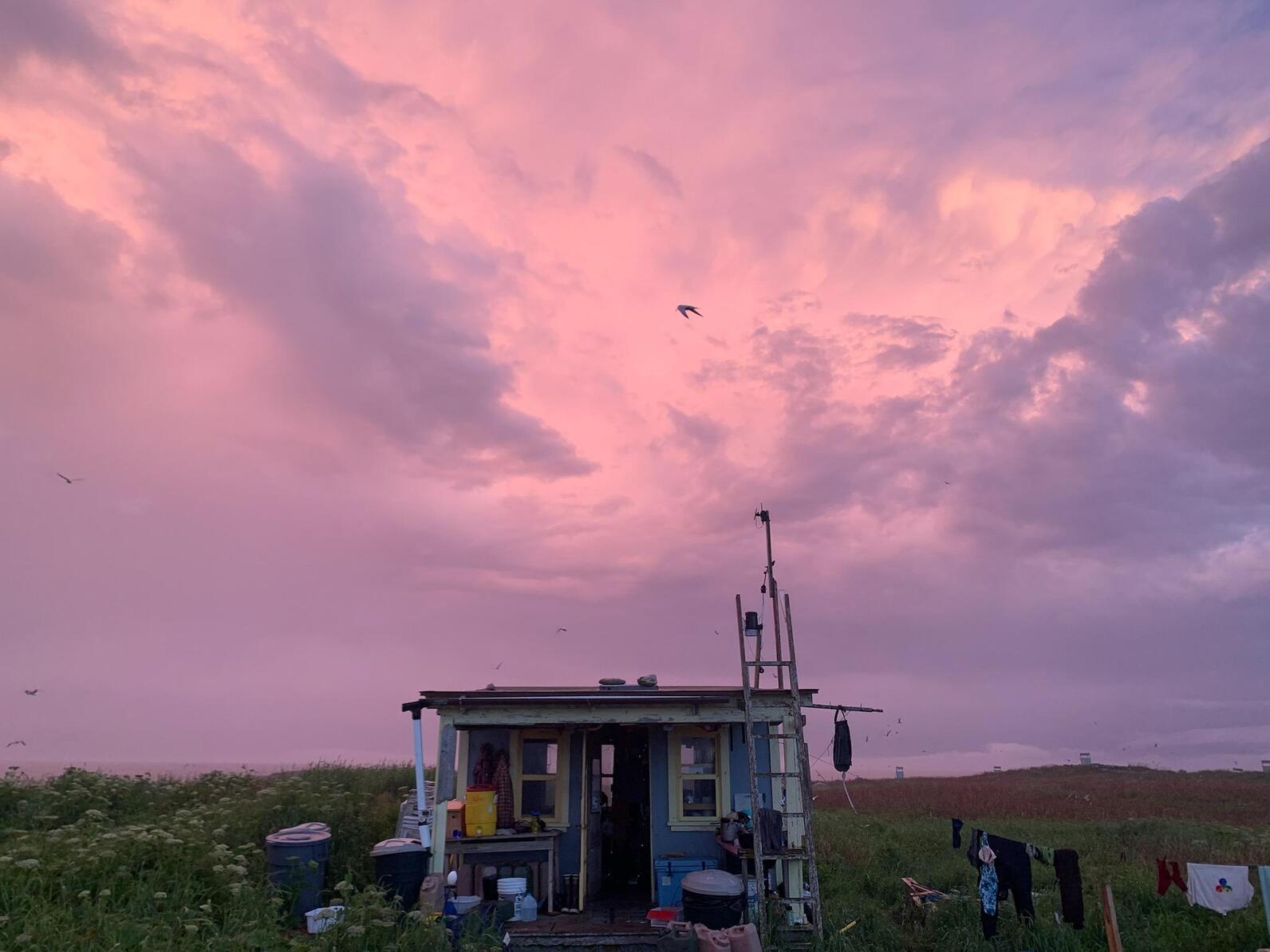 Learn about birds and take action
Adopt-A-Puffin
Adopt now and receive: A Certificate of Adoption, A biography of "your" puffin, and The book How We Brought Puffins Back To Egg Rock by Stephen Kress.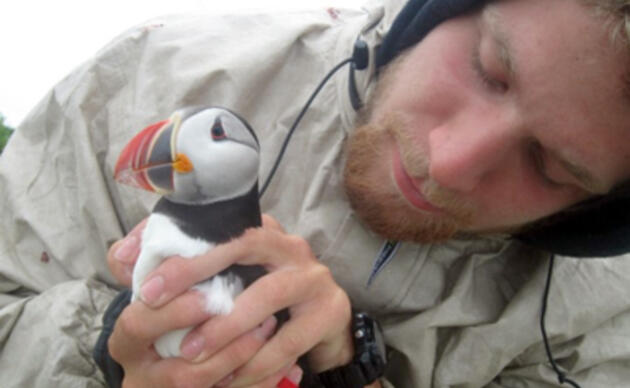 Visitor Center
The Project Puffin Visitor Center (PPVC) is located at 311 Main Street in downtown Rockland, Maine. The center opened its doors officially on July 1, 2006.