News
Seabird Island News - Vol. 5 - 24 June 2022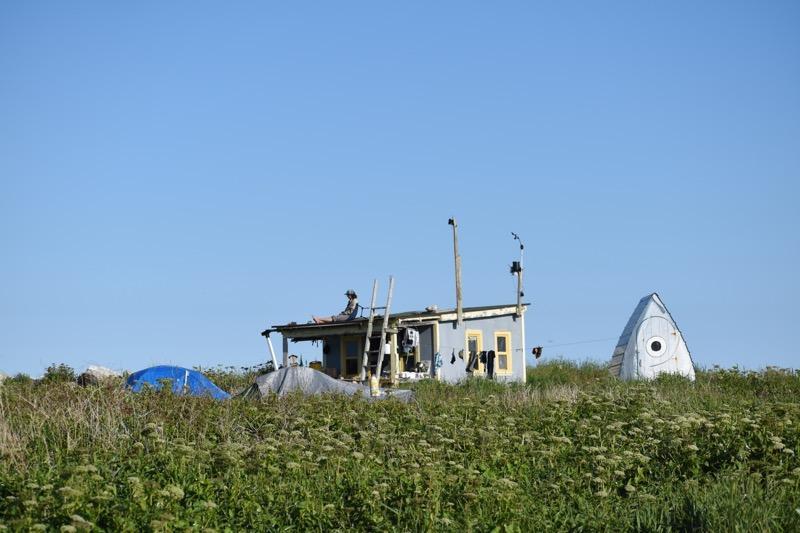 Alcids
With International Guillemot Appreciation Day around the corner, guillemot chicks are beginning to hatch on Eastern Egg Rock, Outer Green Island, and elsewhere. Be sure to mark your calendars for the annual celebration on Monday, June 27th! The team on Seal Island reported their Razorbill chicks are continuing to grow steadily, a welcome change in comparison to last year. Eastern Egg Rock and Matinicus Rock crews have seen lots of puffins returning to their burrows with fish.
In the most amazing news of the week, a Tufted Puffin was seen down east on Petite Manan Island! Perhaps this Pacific Ocean bird followed the stray Steller's Sea Eagle over last winter for a visit? All our Seabird Institute teams have their eyes peeled and fingers crossed that it will visit their respective island.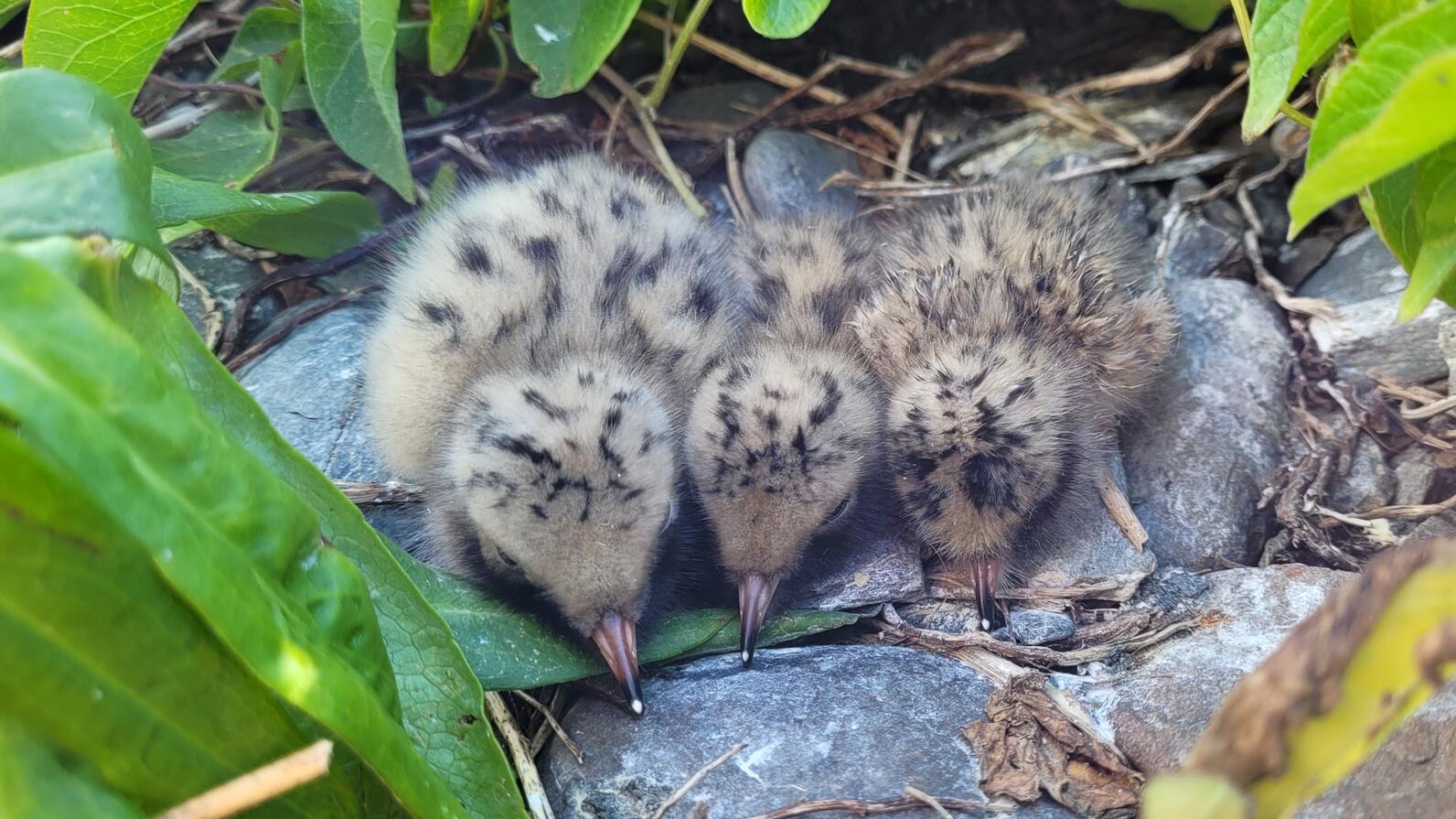 Terns
The arrival of summer also marks the beginning of peak hatch across the islands. Researchers have been busy banding chicks, deploying chick shelters, and conducting feeding studies. . And banding more chicks, and more chicks, and even more chicks!
Unfortunately, Pond, Jenny and Seal Islands have found an unusual number of sick or dead terns with no sign of predation – one or two per day. When sick birds are found, they are isolated from the colony to prevent further spread. Samples are being sent to test for avian flu – a notable concern around the world this year. In the meantime, researchers have taken measures to reduce the risk of spread.
Audubon is monitoring the spread of avian flu. We recommend observing birds at a safe distance and checking regularly with local, state, or federal wildlife agencies for guidance on whether wild bird feeders should be taken down.
Other Birds
A Bald Eagle was seen hanging around on the western rocks of Pond Island NWR.
Four Northern Gannets were spotted flying over Matinicus Rock during morning count.
Six Black-crowned Night Herons were seen circling Outer Green Island before landing on neighboring Junk of Pork (yes, that is an island).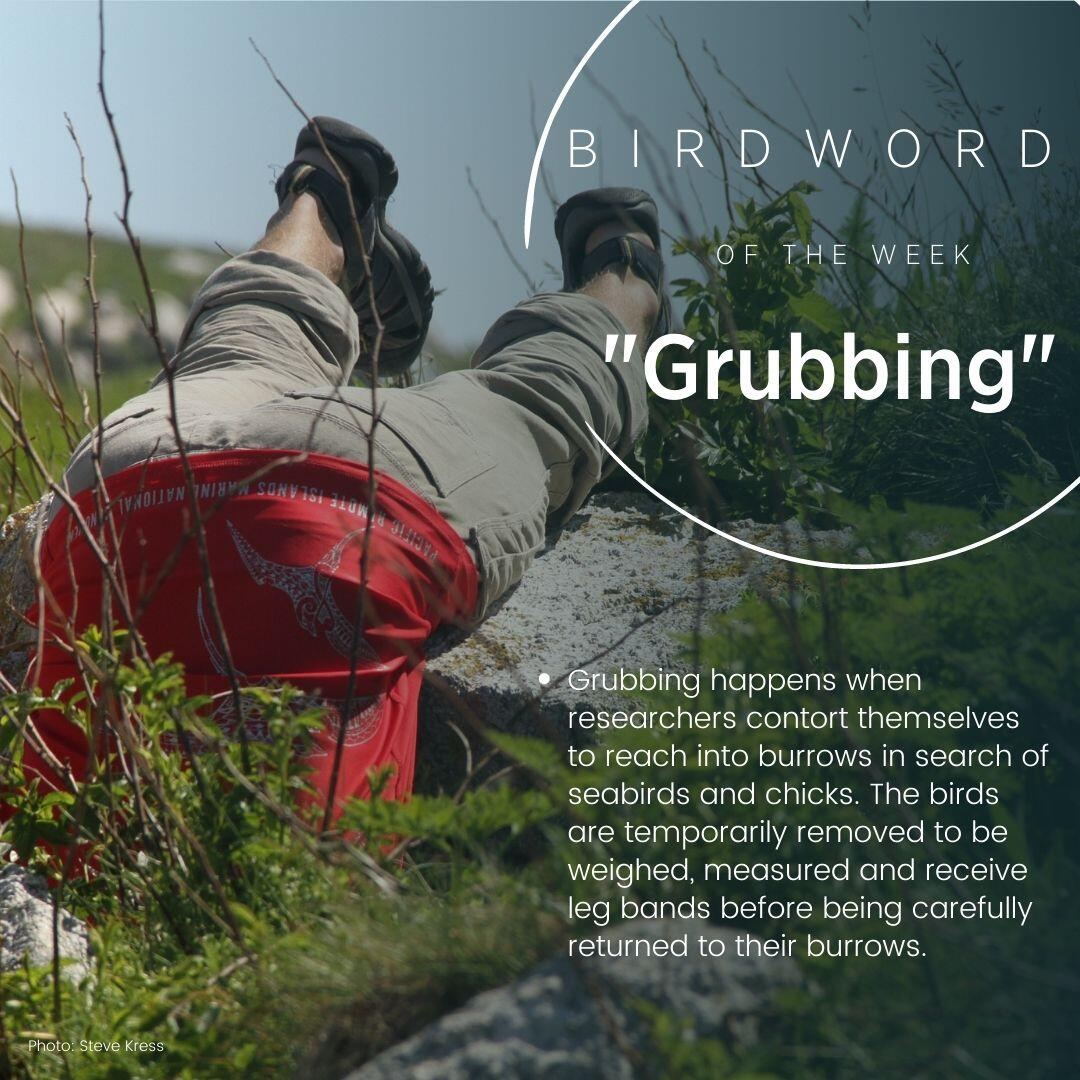 Explore.org
Willie and Millie are still incubating their egg, with a hatch expected any day! The chick will be named Florence, or Flo for short, after Florence Merriam Bailey, an activist and ornithologist who dedicated her life to combatting the plume trade, leading Audubon chapters, and making birding accessible by authoring field guides. The on-cam guillemot parent pair is still doing great with two eggs in the burrow! A lot of "shift changes" between the parents occur as they take turns sitting on their eggs. There's a pool between the viewers as to the likely hatch date. It's possible the chicks could greet Seal Island on International Guillemot Appreciation Day (June 27th)!
Island Life
Island teams had to batten down the hatches during some strong storms over the weekend. To celebrate the solstice, the Seal Island NWR team took a cool, crisp dunk in the ocean followed by curry by the sea and smores. The crew on Outer Green Island got in touch with their spooky sides. Did you know that cooking purple cabbage into your ramen turns it blue? Neither did we!
Learn about birds and take action
Adopt-A-Puffin
Adopt now and receive: A Certificate of Adoption, A biography of "your" puffin, and The book How We Brought Puffins Back To Egg Rock by Stephen Kress.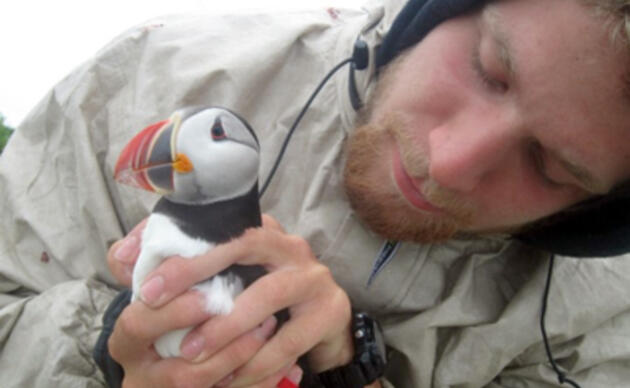 Visitor Center
The Project Puffin Visitor Center (PPVC) is located at 311 Main Street in downtown Rockland, Maine. The center opened its doors officially on July 1, 2006.