News
Seabird Island News - Vol. 5 - 25 June 2021
Seabirds
Terns
Tern hatchings are beginning to peak this week and researchers have been busy, busy, busy banding chicks and observing diets. Some feedings are better than others, with reports of hake, herring, moths and pollock. Many chicks continue to grow steadily as others succumb to starvation and cold, wet weather.
While some islands boom, one island busts during the tern census. The Matinicus Rock crew recorded 395 Common Tern nests and 830 Arctic Tern nests, the highest numbers since 2007 for Common Terns and 2012 for Arctic Terns! Pond Island NWR's predator problems may be to blame for this year's low count of 706, however, down nearly 50% from last year. Nearby Jenny Island may be serving as refuge to the terns chased away from Pond Island. Stay tuned as we await the results from Seal Island NWR.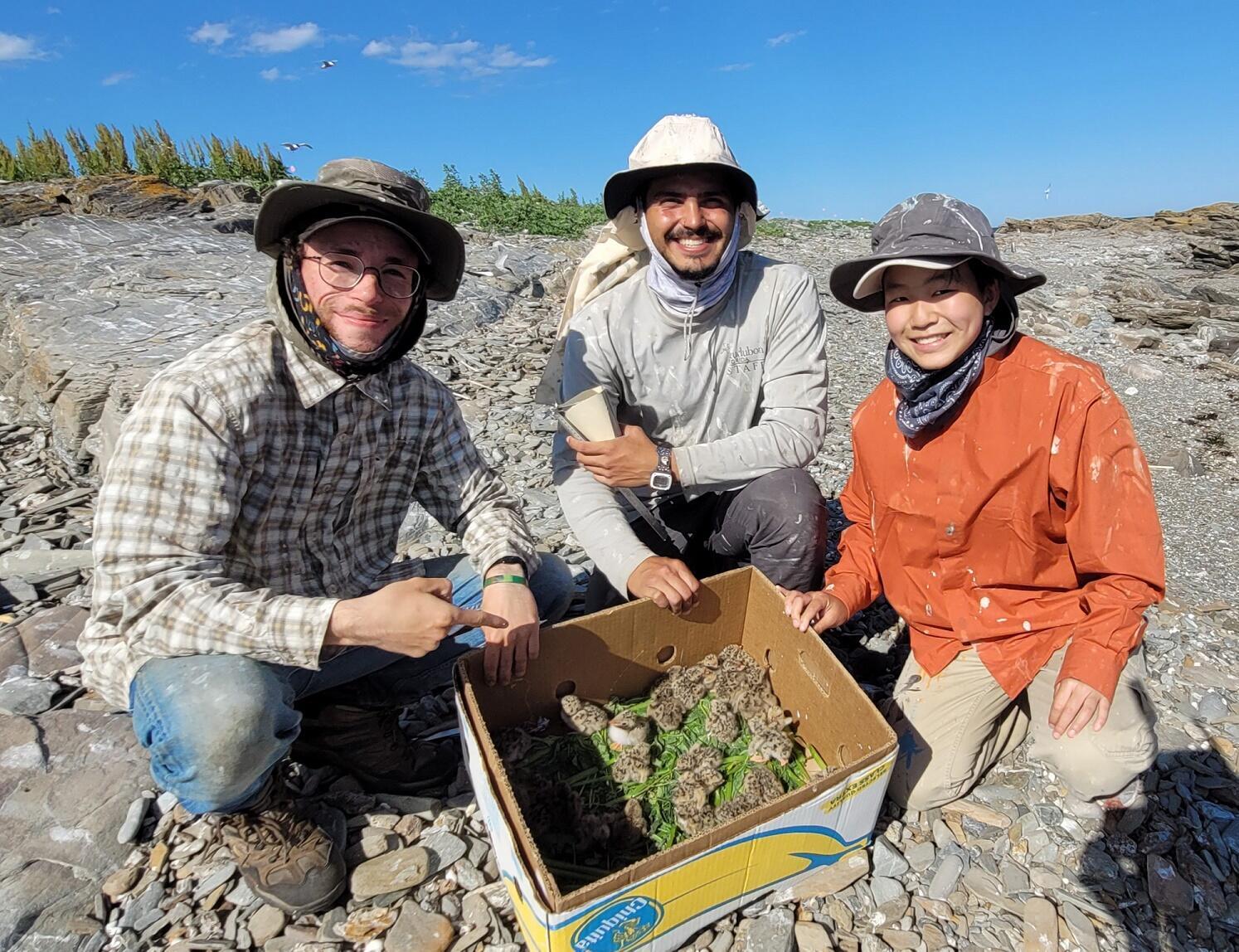 Alcids
Puffling numbers continue to climb on our puffin islands. Researchers caught sight of two Adopt a Puffins on Eastern Egg Rock this week, one of which was exiting an active burrow. Four Black Guillemots have hatched on Outer Green Island and Matinicus Rock is set for another murre-aculous year with 5 Common Murre chicks and 13 eggs. A Common Murre was even spotted by a Puffin Cruise in the water around Eastern Egg Rock, an unusual hangout for the species.
Other Bird News
With Ravens, Barn Swallows and Black Ducks added to the mix, Matinicus Rock may reach an all-time high for number of breeding species on the island.
The Seal Island team reported their first sighting of Great Cormorant chicks.
A Yellow-crowned Night Heron was spotted on Stratton Island.
Two Spotted Sandpipers chicks made their appearance on Outer Green Island.
Island Life
When the island is your office, you never know who might stop by for a visit. Matinicus Rock researchers caught sight of a pair of Humpback Whales swimming by for a visit. Despite busy schedules and hard work, our island dwelling researchers have found time to explore their other interests. The Stratton Island team started an Instagram,
@stratton.island
. The crews on Matinicus Rock and Seal Island are reading Treasure Island as a summer book club activity! Jenny Island folks got creative with this their dishes while waiting for a resupply: turns out lime flavor packets made a good lemon juice substitute!
Learn about birds and take action
Adopt-A-Puffin
Adopt now and receive: A Certificate of Adoption, A biography of "your" puffin, and The book How We Brought Puffins Back To Egg Rock by Stephen Kress.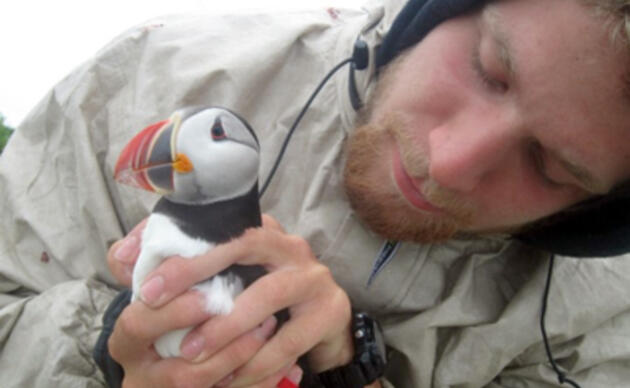 Visitor Center
The Project Puffin Visitor Center (PPVC) is located at 311 Main Street in downtown Rockland, Maine. The center opened its doors officially on July 1, 2006.