News
Seabird Island News - Vol. 6 - 02 July 2021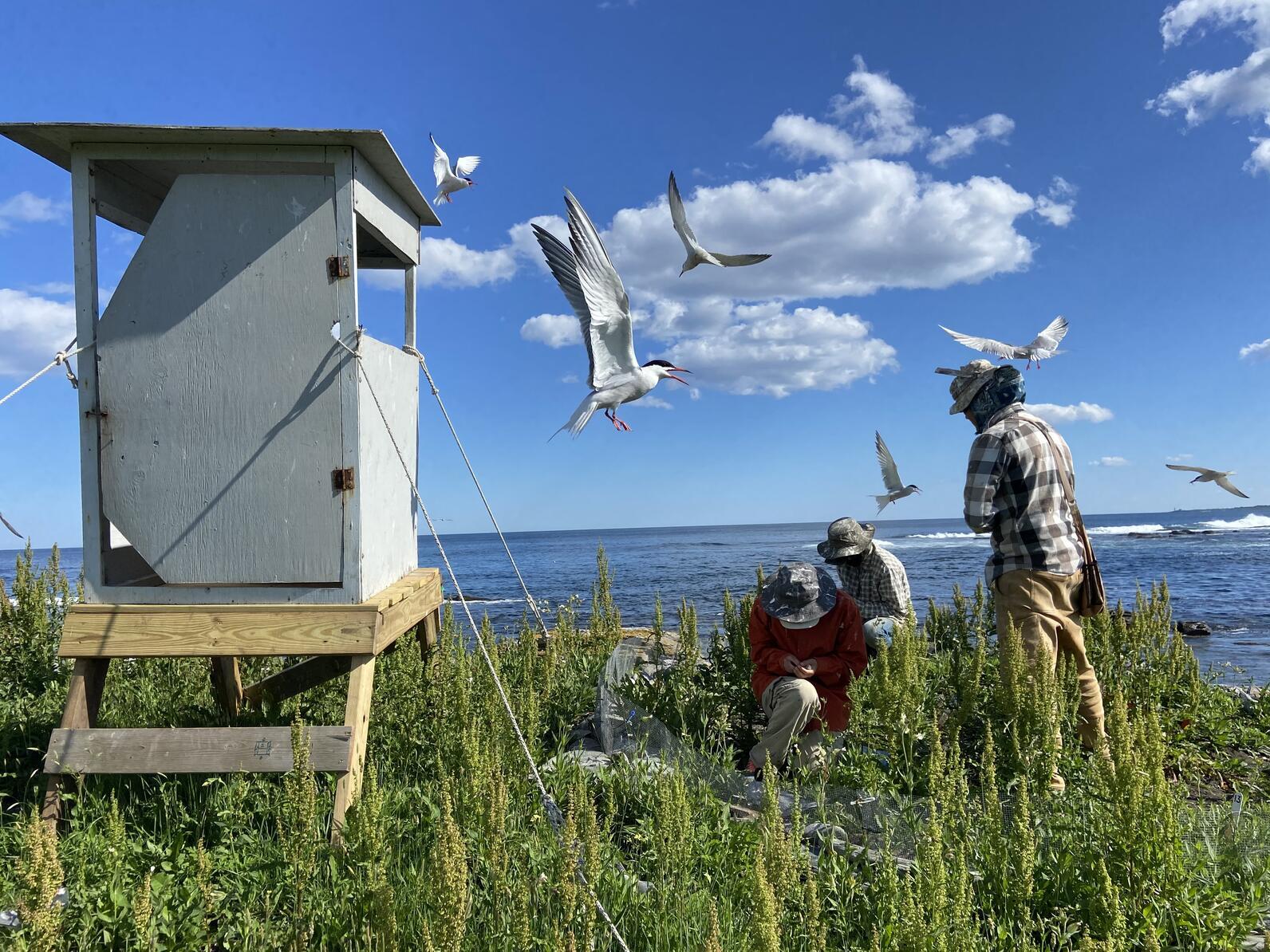 Seabirds
Terns
Pond Island NWR's first Common Terns of the season hatched this week as Outer Green Island said hello to the first Roseate Tern chicks on the island in five years. Now that peak hatch has passed on most islands, researchers are conducting feeding studies to learn about the diets of the new arrivals. There were some unusual items on the menu this week, including shrimp and squid, and larger specimens of typical fare like hake and haddock. During a feeding study, one Outer Green Island Common Tern decided to join Island Supervisor, Cat, in her blind. Don't worry, both Cat and the tern made it out unscathed!
Alcids
It's a busy time of year for alcids in the Gulf of Maine. On Sunday, the Seabird Institute and guillie fans everywhere celebrated International Guillemot Appreciation Day (IGAD). A timely holiday, indeed, as the number of guillemot chicks continues to grow. Photographer Jean Hall arrived on Eastern Egg Rock to snap glamour shots of our Adopt a Puffins as they prepare for the next round of celebrations. This weekend marks the 40th Anniversary of puffins nesting on Eastern Egg Rock! The Seal Island NWR burrow cam puffling hatched just in time to catch the festivities.
Other Bird News
A few Manx Shearwaters made an appearance near Stratton Island.
A Nelson's Sparrow was spotted visiting Seal Island NWR.
This year's first Leach's Storm Petrel chick hatched on Matinicus Rock and the team found an adult Storm Petrel that was banded on Matinicus Rock as a chick in 1990 making it 31 years old!
Island Life
It was a week of celebration! First up was Island Christmas, a fun time when researchers make gifts to send to the other Seabird Institute islands. As the festivities continued, Islanders stepped up their culinary game to include IGAD themed desserts. The Seal Island crew even sang their guillemots to sleep as the sun set.
Live from the Gulf of Maine, our researchers continue to connect with the public. The Pond Island team participated in a presentation with Rookery Bay National Estuarine Research Reserve in Naples, FL. Eastern Egg Rock supervisor Kay Garlick-Ott participated in the series finale of Audubon's "I Saw a Bird" program.
For additional news, please visit the Seabird Island News index page.
Learn about birds and take action
Adopt-A-Puffin
Adopt now and receive: A Certificate of Adoption, A biography of "your" puffin, and The book How We Brought Puffins Back To Egg Rock by Stephen Kress.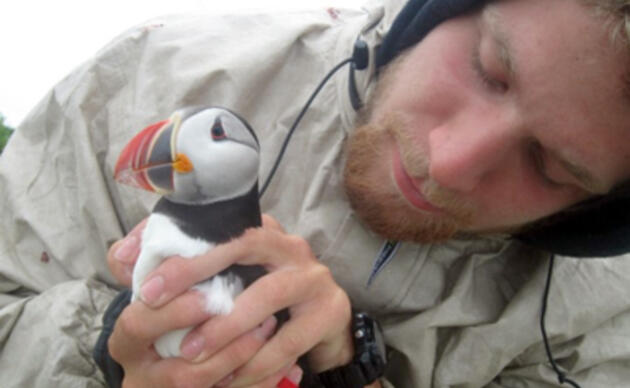 Visitor Center
The Project Puffin Visitor Center (PPVC) is located at 311 Main Street in downtown Rockland, Maine. The center opened its doors officially on July 1, 2006.