News
Seabird Island News - Vol. 8 - 15 July 2022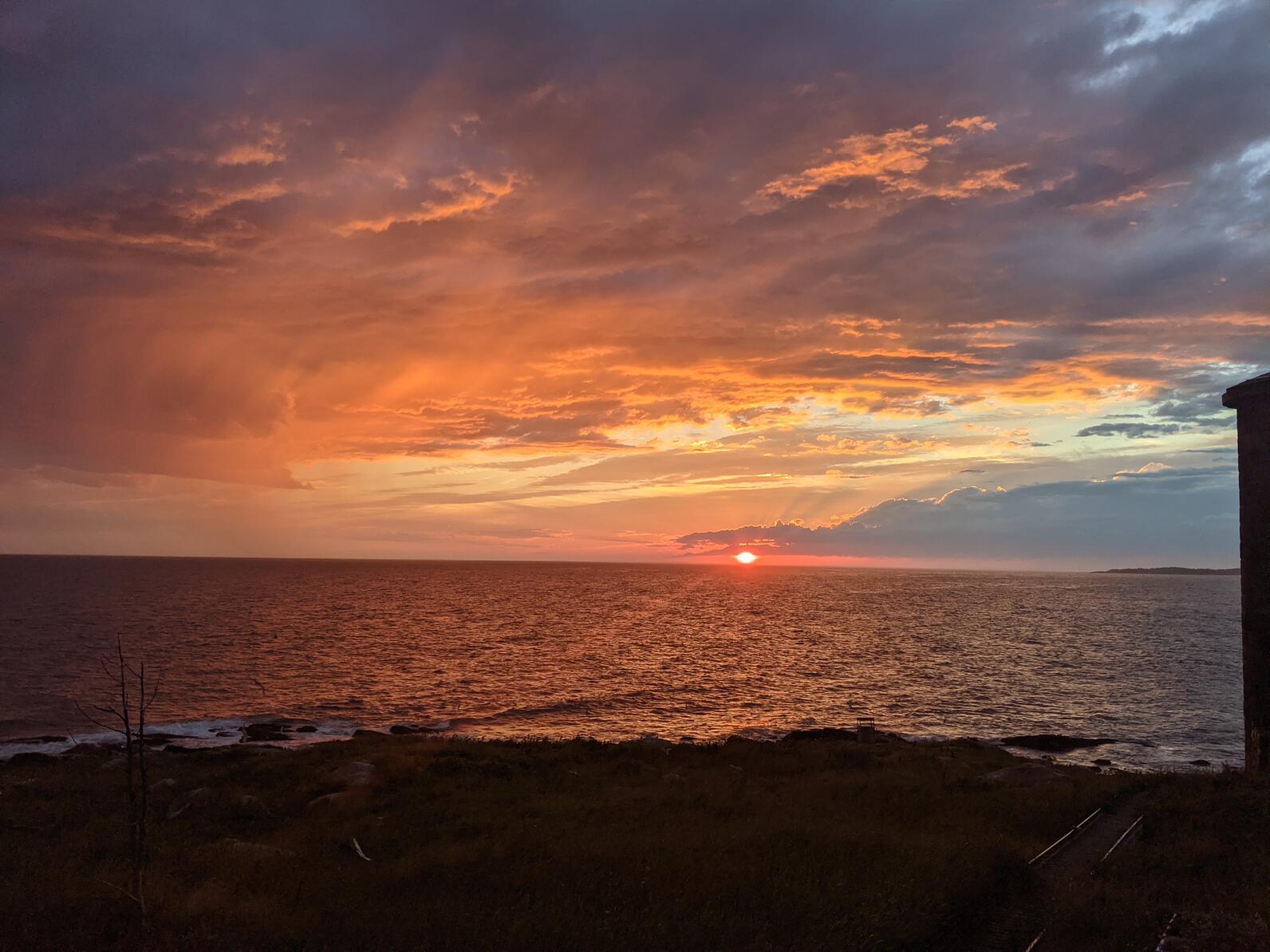 Alcids
The team on Seal Island reported many of their Razorbill burrows are empty and chicks continue to fledge. While grubbing puffins, the team discovered a whopping 300-gram puffin. On Outer Green Island, Obsidian, the island's first guillie chick, is getting those white wing feathers and is as fierce as ever. The team also discovered a new egg in a burrow where a chick already hatched back on July 1st – maybe some late-starting guillemot parents want to time-share?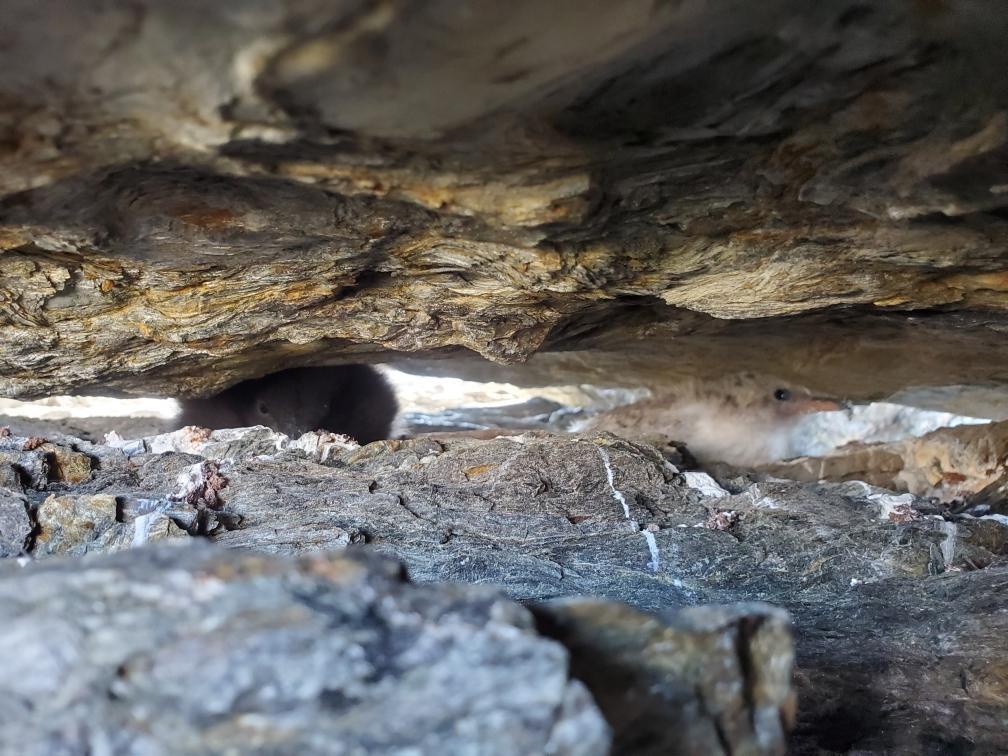 Terns
More tern chicks are transitioning to fledglings. Many of the chicks still island-bound are practicing long, wing-flapping hops, building their strength to take to the skies. Feedings across the islands are slowing and researchers have witnessed an increase in adult tern fish-stealing behavior. Seal Island folks caught the unusual site of a Black Tern fluttering amongst their colony. Unfortunate news from Stratton Island included Common Tern chicks exhibiting typical avian flu symptoms and several dead mature Roseate Tern chicks.
Other Birds
A gorgeous Yellow-Crowned Night Heron visited Stratton Island.


Pond Island NWR researchers reported a young seal who slept on the beach all day. Classic teenager behavior!


A Spotted Sandpiper was caught snacking on flies in the kitchen tent on Jenny Island.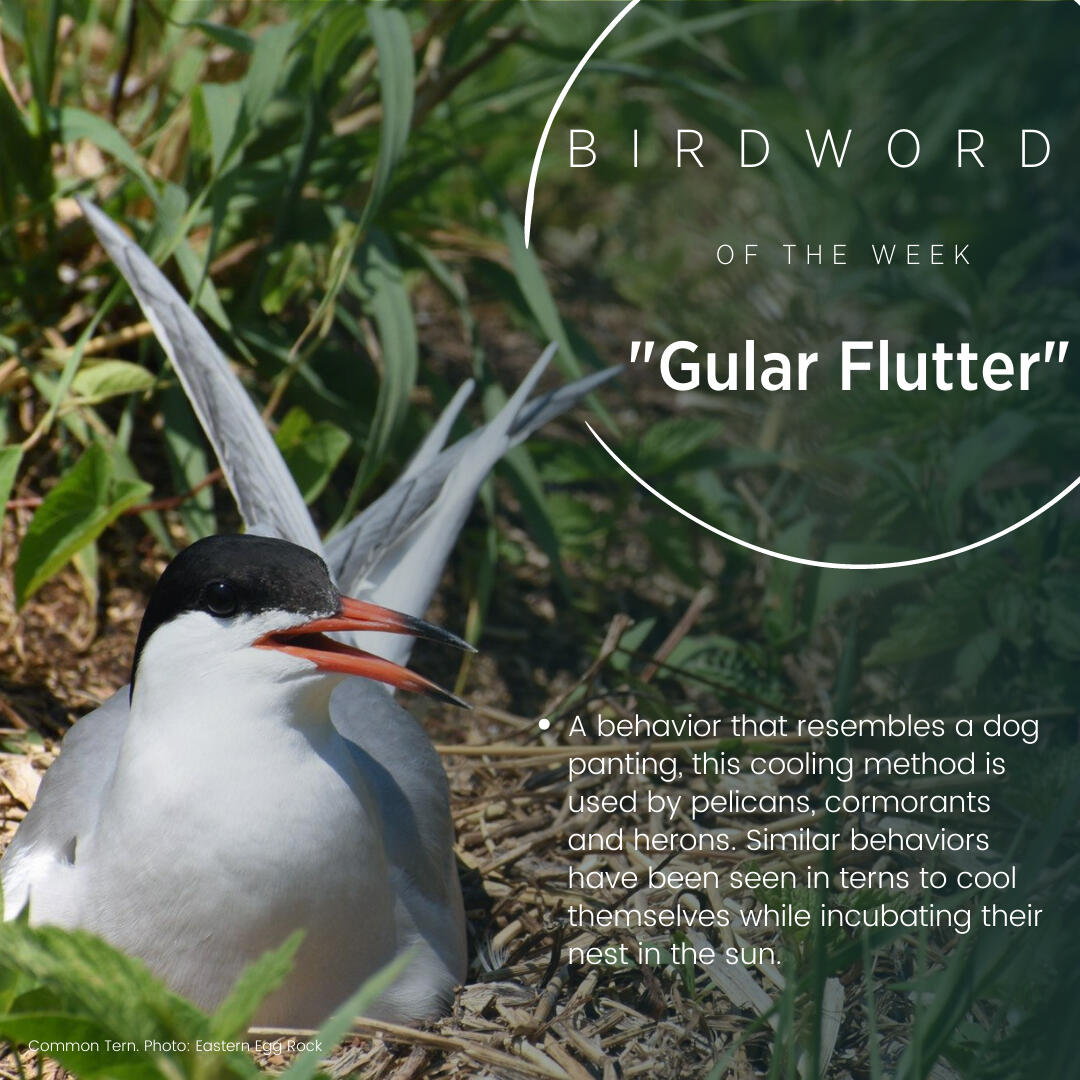 Explore.org
Flo, our on-cam puffling, turned three weeks old! Both parents have been bringing in plenty of fish and preening to keep her down feathers looking fluffy and clean. Viewers of the guillie cam have named the on-cam chick Pax, which is Latin for peace. The second egg is still in the burrow, unhatched, but Pax seems to enjoy being the center of attention and has gobbled lots of fish provided by both red-footed parents.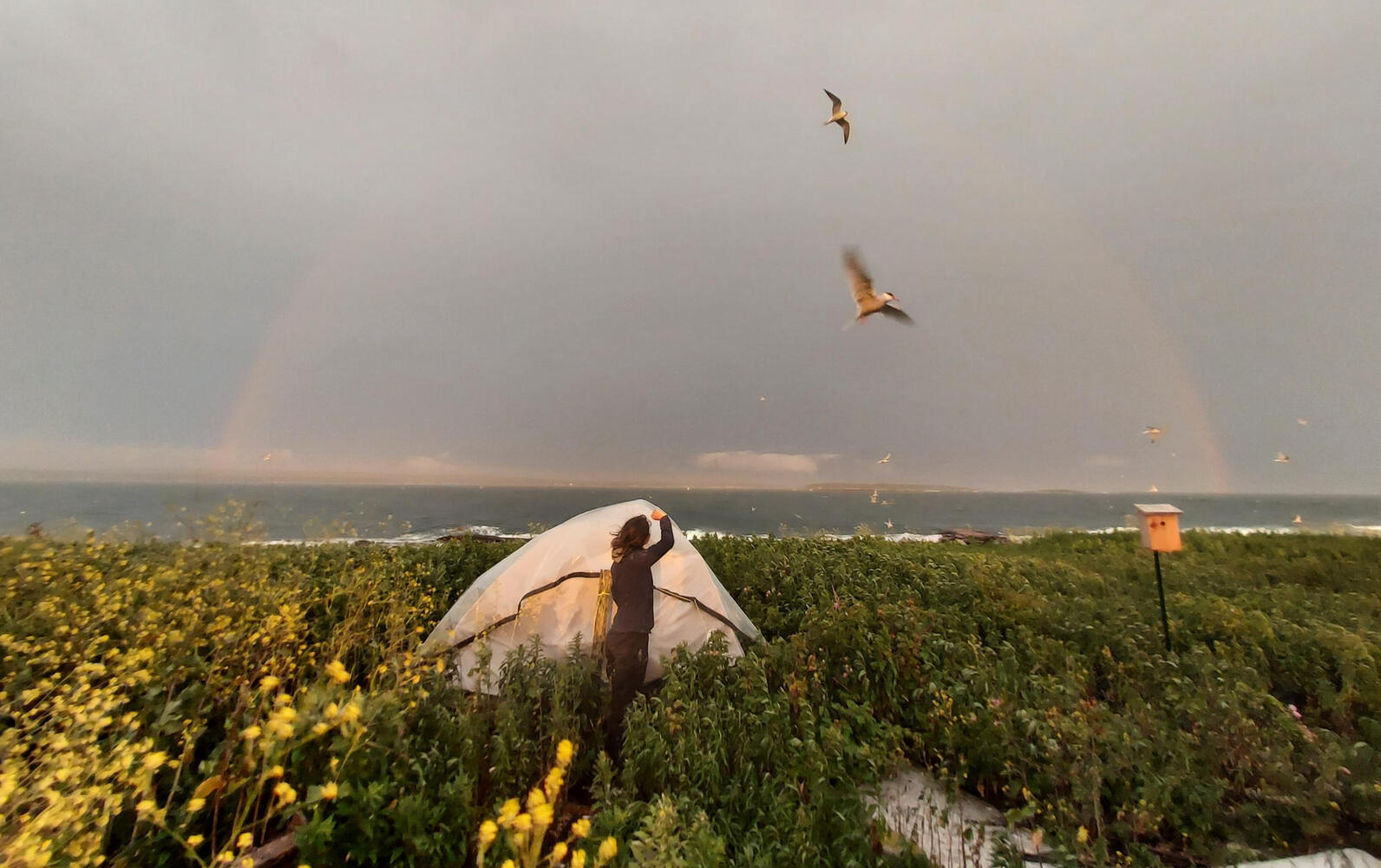 Island Life
This week marked the anniversary of "Troppy," the Red-billed Tropicbird's, arrival on Seal Island 18 years ago. While Troppy hasn't been seen this season, the team celebrated their missing "Agent of Chaos" with carrot cake by his old burrow. The team on Eastern Egg Rock has been busy sharing our work with numerous NBC affiliates, including Kerry Sanders from the Today Show. Stay tuned for airtime information!
Learn about birds and take action
Adopt-A-Puffin
Adopt now and receive: A Certificate of Adoption, A biography of "your" puffin, and The book How We Brought Puffins Back To Egg Rock by Stephen Kress.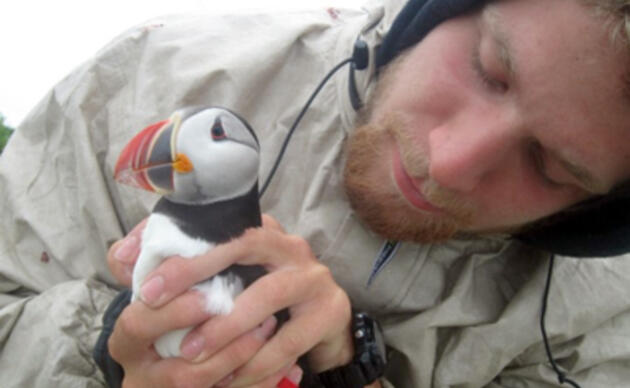 Visitor Center
The Project Puffin Visitor Center (PPVC) is located at 311 Main Street in downtown Rockland, Maine. The center opened its doors officially on July 1, 2006.