News
Seabird Island News - Vol. 9 - 21 July 2023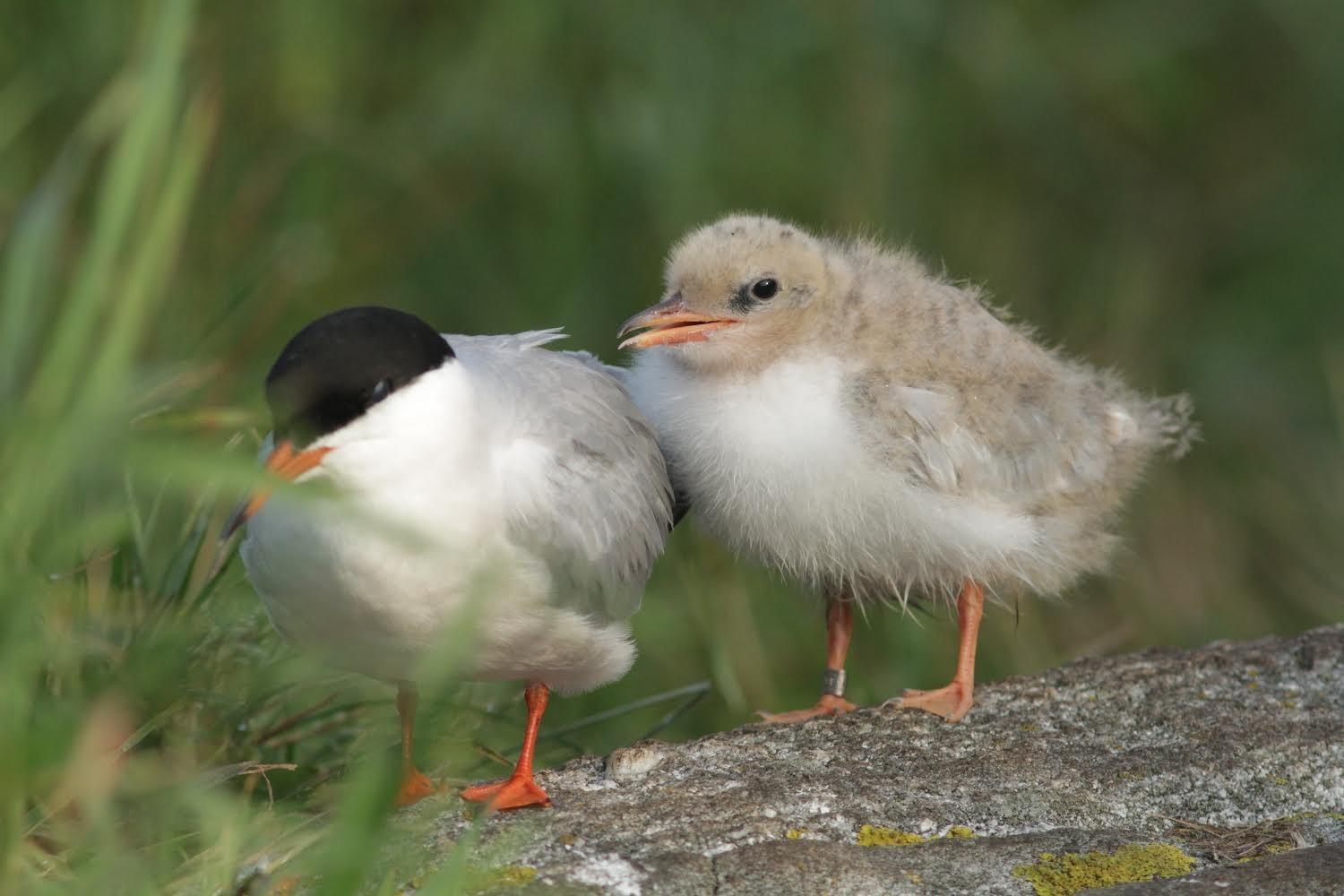 Atmospheric conditions continue to fluctuate. Is that just another way of saying the weather has been wacky? Perhaps. Even those of us on the mainland can understand the Matinicus Rock lament, "Another long day attempting to suck the marrow from the bone of life, or in this case, wring every drop of dryness from the grass to get things done before the oncoming wet." Either way, the end of this soggy summer is in sight. Researchers on Pond Island NWR even saw their first fall migrants! The team spotted eight dowitchers hanging around the beach and at least one Least Sandpiper was wandering near the island's blinds.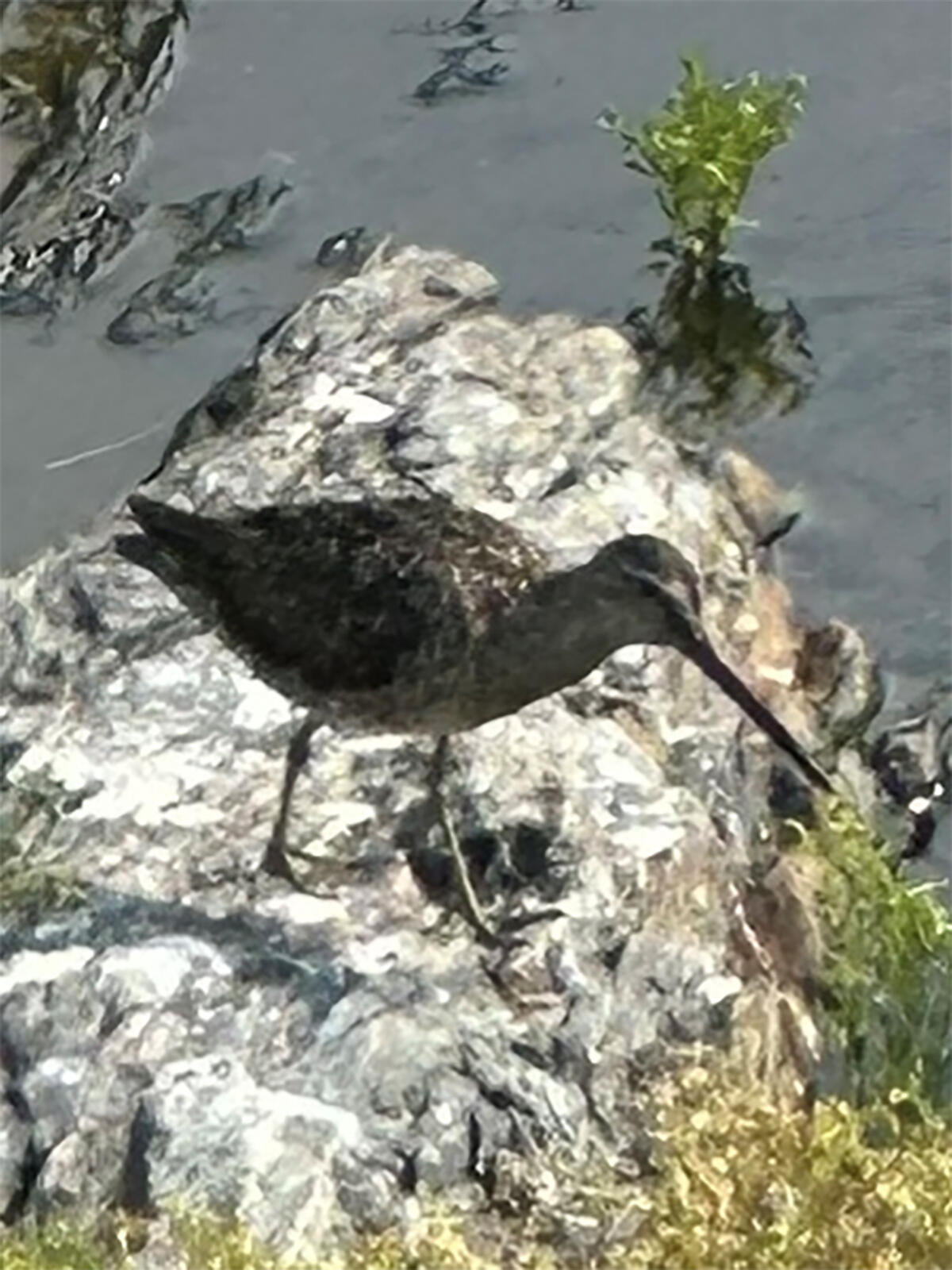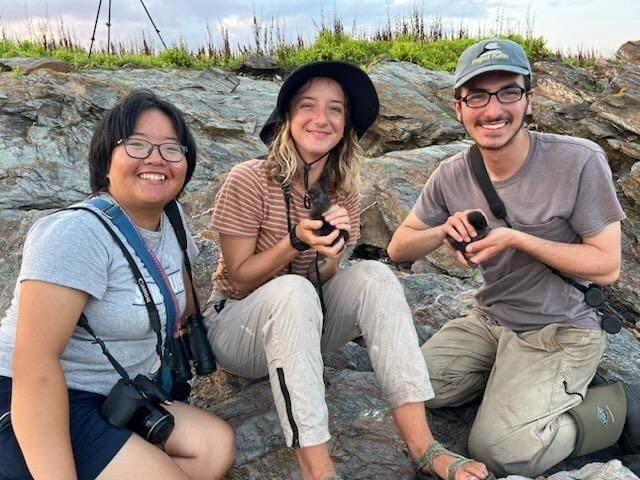 Alcid Update
Fledging season is well underway, as more and more Seal Island and Matinicus Rock Razorbills make their way towards their next adventure–life at sea. Other Gulf of Maine alcids are now garnering some new jewelry. The team on Outer Green Island banded 16 Black Guillemots during the first day of banding. Seal Island researchers reported that lots of chunky puffin chicks received their bands as well. Some Egg Rock puffins found themselves sporting a different kind of flair, GPS tags! These tags help puffins tell us about their changing environment and where they go to find food.
Tern Update
Not-so-tiny tern chicks are also taking to the skies. Between fledgings and failed nests due to inclement weather, chick populations are beginning to dwindle. The team on Jenny Island wrapped up this season's feeding studies and noted that one productivity study chick even fledged from a researcher's hand!
On the flipside, Pond Island NWR has had two surprise tern chicks hatch this week after an extra-long and late incubation period. Down on Stratton Island, the team was banding Least Tern chicks that resulted from re-nests after the "Night Herons Massacre of '23." We're keeping our fingers crossed these fresh, fluffy chicks grow good and strong to fledge in the coming weeks.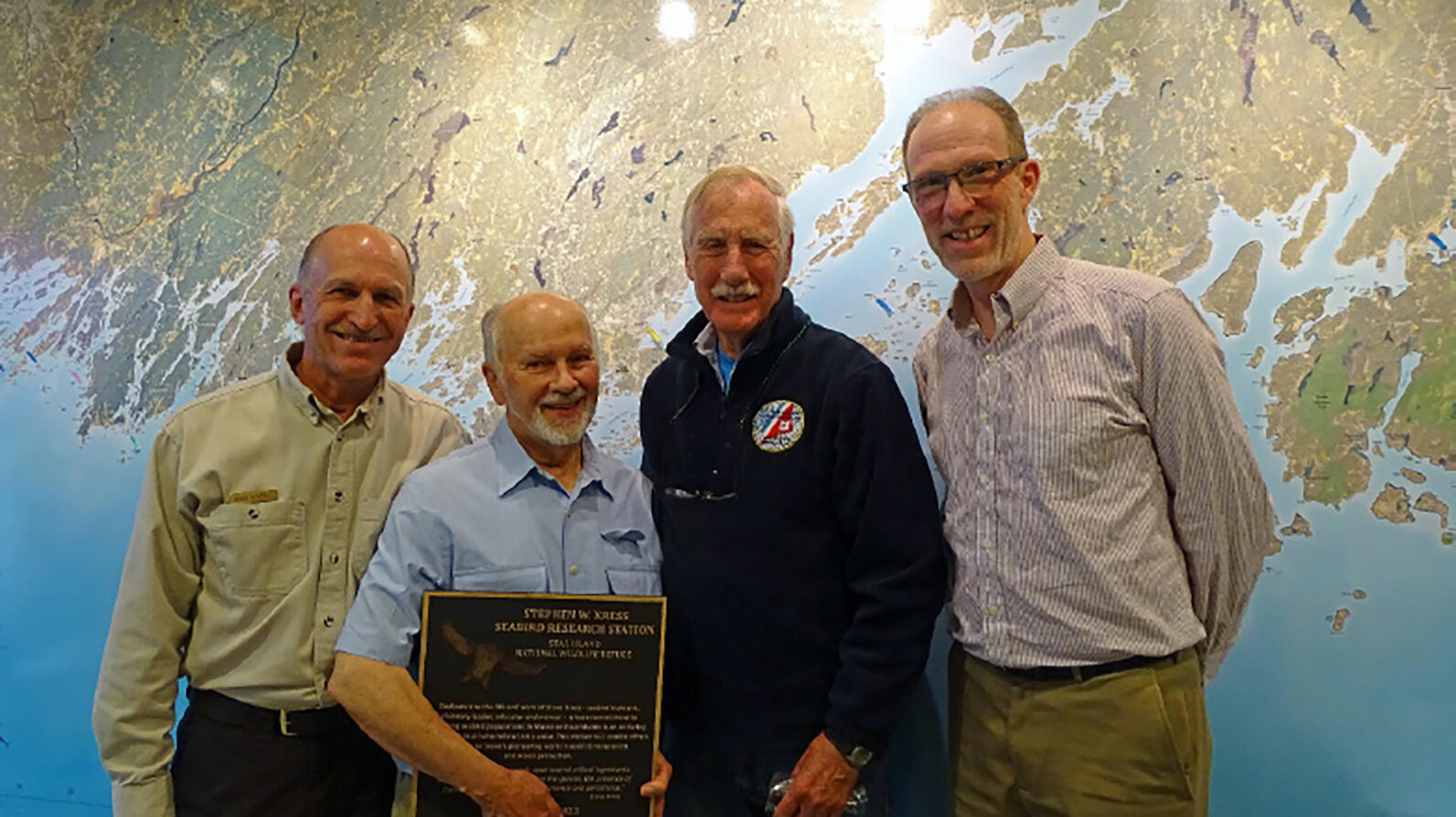 A Special Highlight from the Mainland
This past weekend, the U.S. Fish and Wildlife Service (USFWS) held an intimate ceremony to recognize the work of Project Puffin founder, Dr. Stephen Kress. The USFWS presented a plaque that will be hung on the field station cabin on Seal Island National Wildlife Refuge, dedicating it as the Stephen W. Kress Research Station. Maine Senator Angus King joined the event and commended Dr. Kress, remarking that Project Puffin exhibits traits of any successful conservation effort: planning, partnership, perseverance, and passion!
Explore.org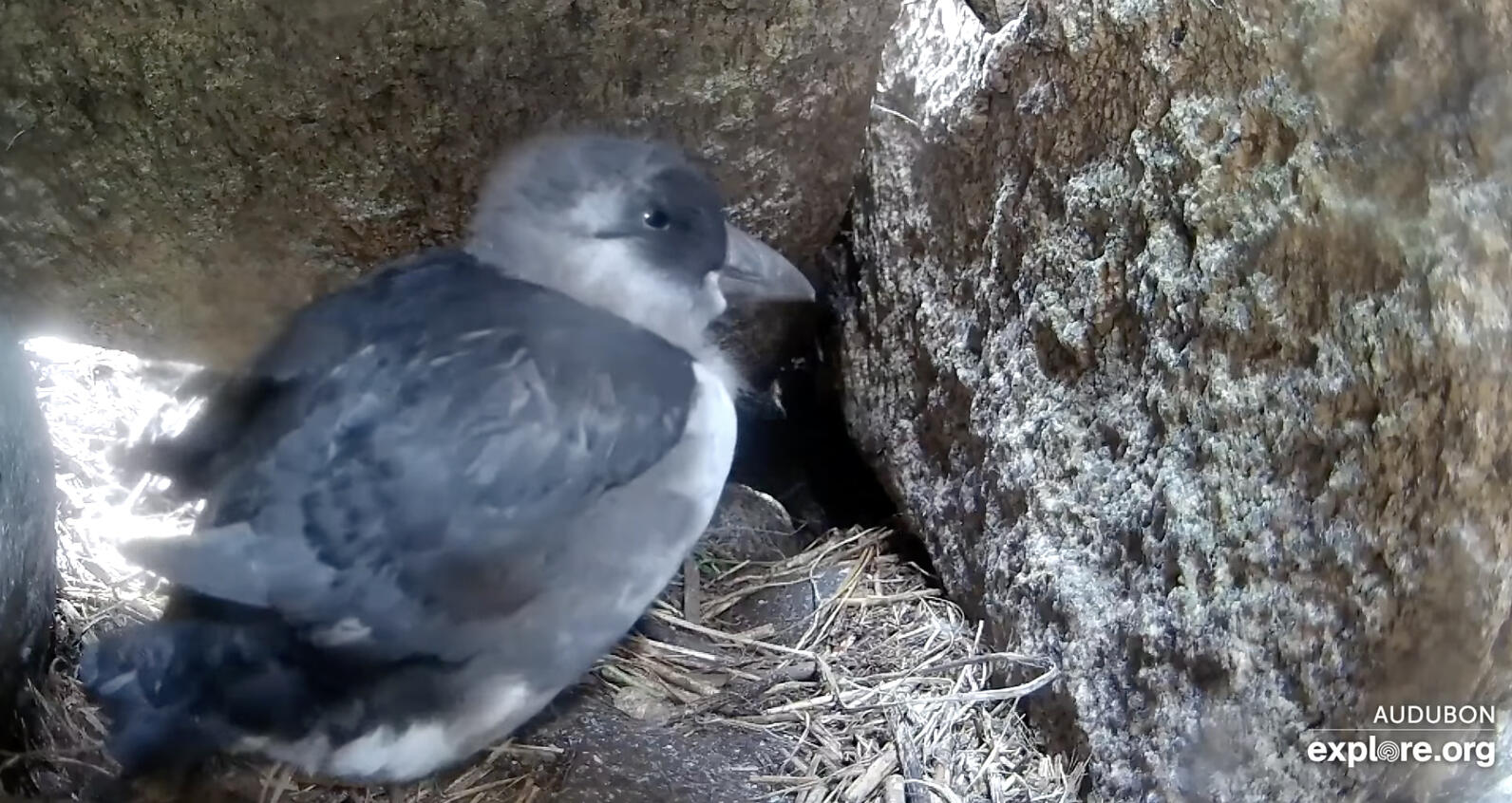 We're now officially on Fledge Watch on our Puffin Burrow Cam, for our puffling, Duryea. Puffins begin fledging after 36 days old, and Duryea is a few days beyond that mark.
To prepare for this milestone, Seal Island's research team banded Duryea over the weekend. Weighing in at 405 grams and with a wing measurement of 117mm, Duryea is topping the weight category as far as pufflings go. All in all, he's healthy, hardy, and definitely ready to spread his wings for some pelagic voyaging!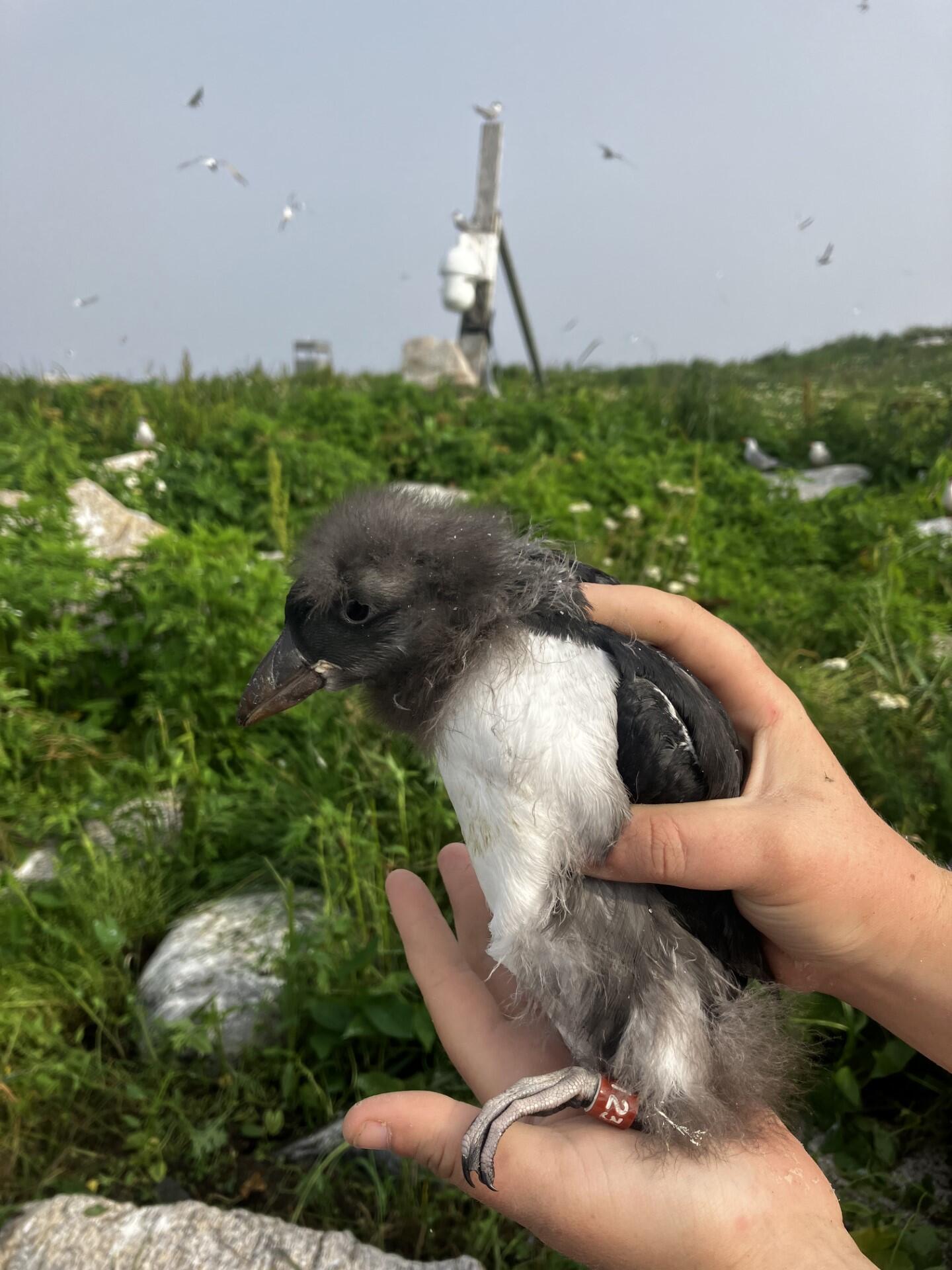 For additional news, please visit the Seabird Island News index page.
Learn about birds and take action
Adopt-A-Puffin
Adopt now and receive: A Certificate of Adoption, A biography of "your" puffin, and The book How We Brought Puffins Back To Egg Rock by Stephen Kress.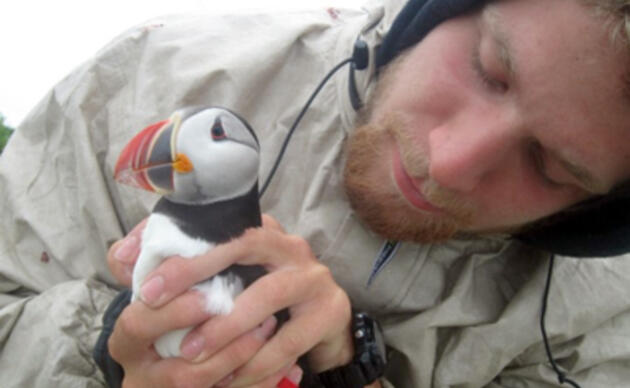 Visitor Center
The Project Puffin Visitor Center (PPVC) is located at 311 Main Street in downtown Rockland, Maine. The center opened its doors officially on July 1, 2006.