News
Seabird Island News - Vol. 9 - 22 July 2022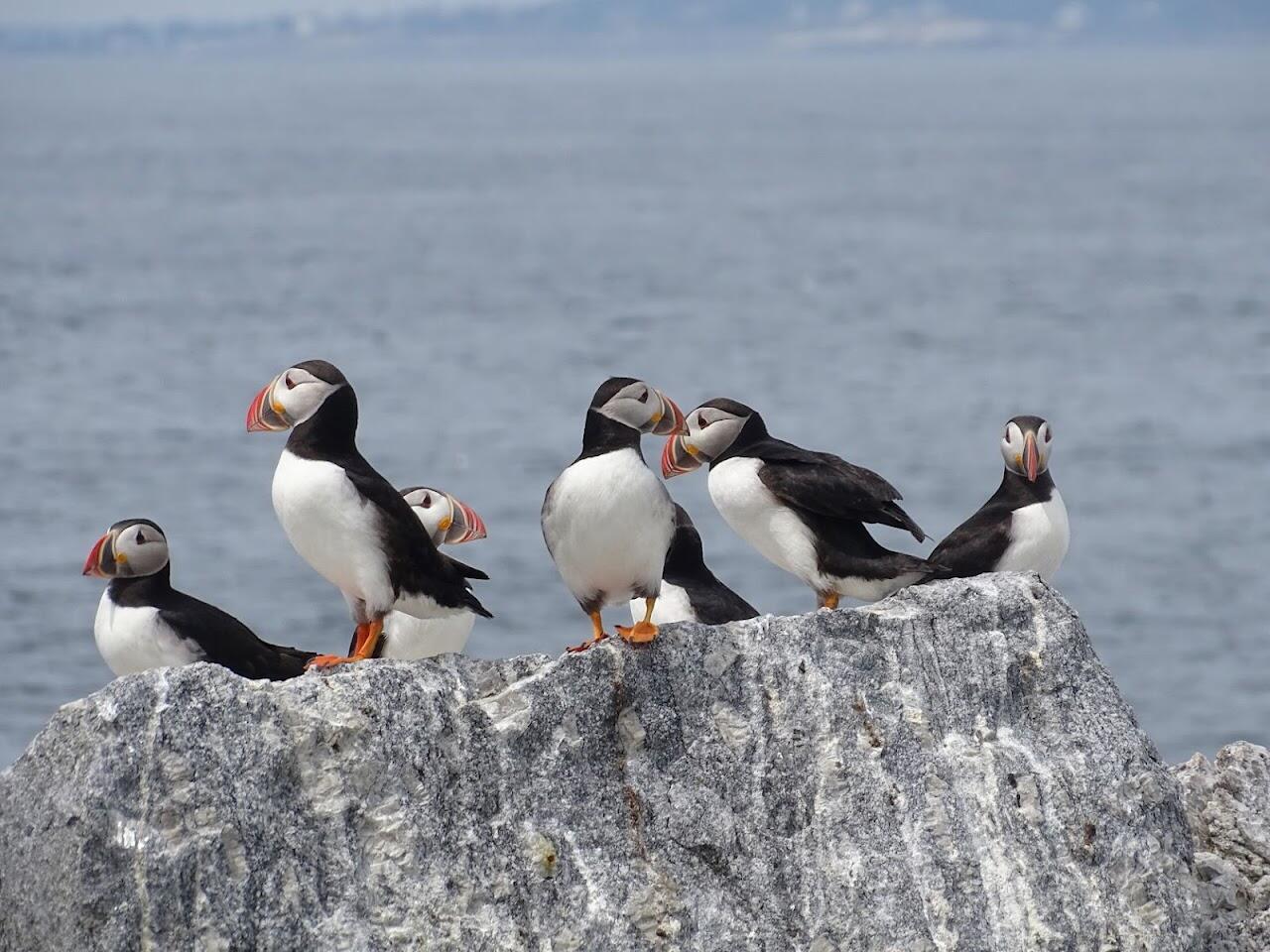 Alcids
Puffling chicks continue to grow and researchers on Eastern Egg Rock, Matinicus Rock and Seal Island NWR are busy banding the fluffy balls of down. The team on Egg Rock was elated to catch a glimpse of the Tufted Puffin that stopped by the island for a visit. One researcher even made a sign to alert the Hardy Boat, which arrived at the island for a Puffin Cruise just in time. On Outer Green Island, the crew learned how protective Black Guillemot parents can be after discovering a juvenile tern carcass outside an active guillie burrow – guillemot parents sometimes aggressively defend their space!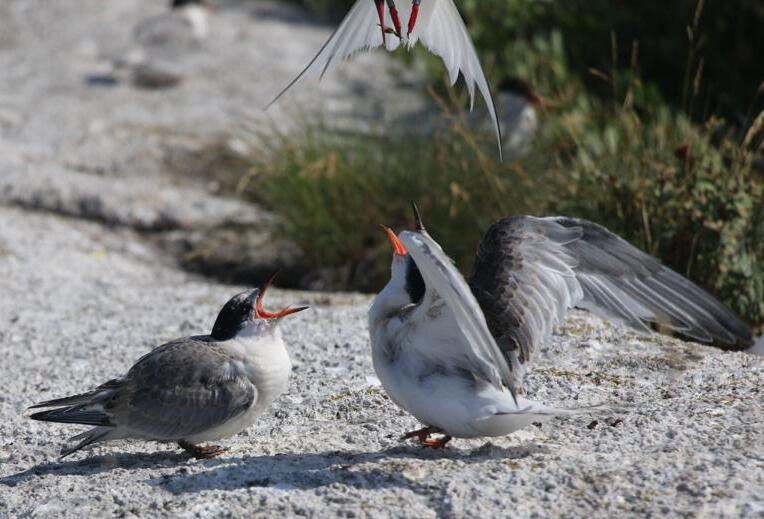 Terns
As more fledglings take to the skies, productivity plots are thinning out and feeding studies take less and less time. Soon, our research teams will find themselves facing empty nest syndrome - literally. The gang on Jenny Island saw two mass-fledging events in the same day! After spending nearly six hours in a blind, one team member saw chicks fledge from seven nests in the final minutes of the stint. Six of those chicks fledged when a gust of wind took the hat from her head and startled the chicks airborne. Some fledglings need more practice than others, like one Common Tern that was rescued by the team on Stratton after getting stuck in the mud. After a good rinse, the fledger returned to its flying.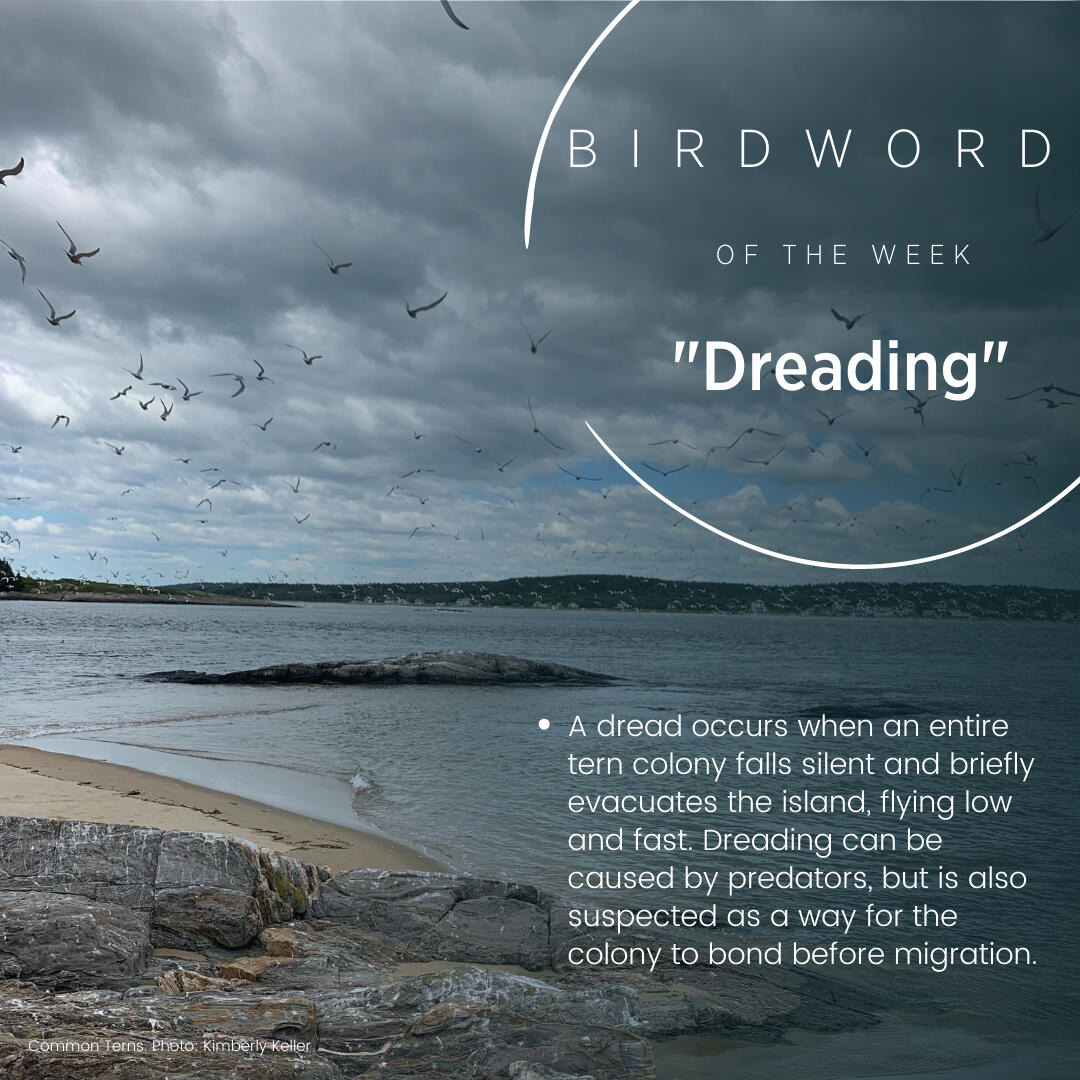 Other Birds
A Merlin and Peregrine Falcon were double trouble during their evening visits to Matinicus Rock.
The team on Jenny was glad a Little Blue Heron replaced the Black-Crowned Night Heron that had been visiting the island. To their dismay, the Black-Crowned Night Heron reappeared the following evening.
Northern Gannets have been spotted flying around Outer Green Island and Eastern Egg Rock.
Explore.org
Flo, the on-camera puffling, is growing steadily in the burrow! She is four weeks old today, which means she's about halfway through her tenure with Willie and Millie in their cozy nest beneath the rocks. Pufflings tend to fledge from their burrows after 38-44 days. In about four more weeks, Flo will likely make her escape into the open sea by nightfall!
Despite many frequent visits from curious adult guillemot neighbors, the on-camera guillie chick, dubbed "Pax" by Explore viewers, is also doing great! Plenty of feedings are coming into the burrow daily from both red-footed parents. This sweet chick is also about halfway through their time in the rocky crevice and will likely fledge, flightless, from the burrow in about 2-3 weeks.
Island Life
With colonies emptying, the seabird season is beginning to wind down. Some of our islands received their penultimate resupplies of food this week. As time spent in the blinds lessens, researchers turn their attention to invasive plant management and data entry. As the mercury rises, there are more reports of taking to the sea for a swim.
Learn about birds and take action
Adopt-A-Puffin
Adopt now and receive: A Certificate of Adoption, A biography of "your" puffin, and The book How We Brought Puffins Back To Egg Rock by Stephen Kress.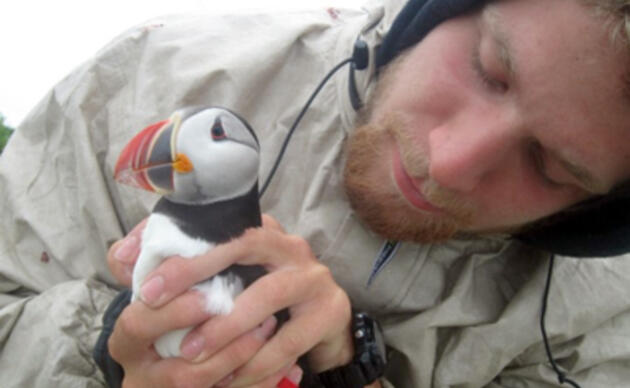 Visitor Center
The Project Puffin Visitor Center (PPVC) is located at 311 Main Street in downtown Rockland, Maine. The center opened its doors officially on July 1, 2006.