Join us for

SIPS and SEABIRDS!
The Seabird Institute is proud to partner with local breweries, cideries, and wineries throughout the state to share the magic of seabirds with communities across Maine.
The Seabird Institute, formerly known as Project Puffin, is responsible for bringing Atlantic Puffins and other seabirds back to the Gulf of Maine since the 1970's.
At our Paint-N-Sip style events, you'll learn how and why certain seabird restoration techniques and scientific methods were developed, and how these techniques continue to help seabirds around the world, while you paint your very own Least Tern decoy to take home!
CLICK HERE FOR UPCOMING EVENTS
Want to see Sips and Seabirds programming come to a Maine-based location near you? Let us know, and we'll see what we can do!
Underage participants may participate in the program, but you must be 21+ to consume alcohol.
Learn about birds and take action
Adopt-A-Puffin
Adopt now and receive: A Certificate of Adoption, A biography of "your" puffin, and The book How We Brought Puffins Back To Egg Rock by Stephen Kress.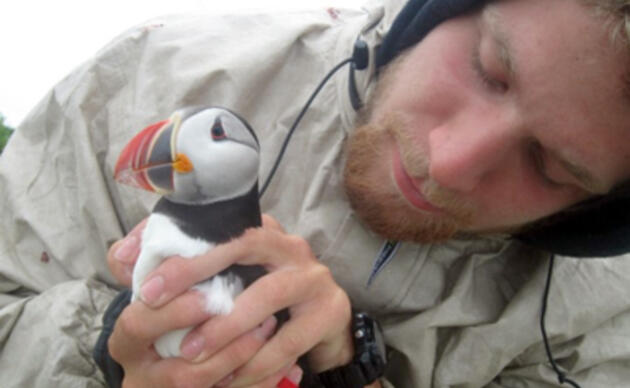 Visitor Center
The Project Puffin Visitor Center (PPVC) is located at 311 Main Street in downtown Rockland, Maine. The center opened its doors officially on July 1, 2006.